Obiter detects a lack of harmony between the Ministry of Justice and the Office for Statistics Regulation, the body charged with making sure that official statistics are sound.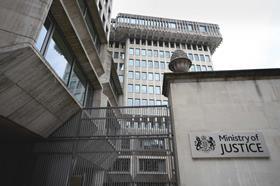 The stats boffins were called in after public law specialists argued that data used by the government to justify removing a particular avenue of judicial review (Cart JRs for those wondering) is incorrect and misleading. And sure enough, the statistics regulator told Public Law Project that the main assumption underpinning the MoJ's analysis of Cart JRs – that all unreported cases are failures – was 'over simplistic'. Supporting a call for better data on the judicial review process, the statistics regulator said it spoke to the MoJ who 'agreed with our view that the reported cases figure... was too limited'. At least that was the line that appeared in a letter sent to PLP dated 10 June.
However, by the following day the line had disappeared from an otherwise identical letter. This is odd as it appears that the MoJ's own analysis of the figures has confirmed that the disputed statistic is likely to be in error. Does someone high up in 102 Petty France just not like admitting they got it wrong?