Family and migration lawyer Gisele Reid of the fashionable Nyst Lawyers on Australia's Gold Coast has sent me a cautionary tale of how easily old men can be parted from their money. In Queensland under the Family Law Act 1975, when a married couple breaks up, if a former spouse is unable to support himself (or more often herself) adequately, each is expected to maintain the other to the extent they are reasonably able.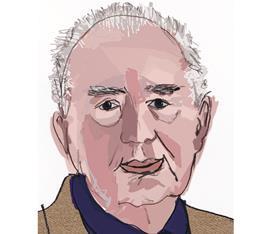 Gisele writes of a case concerning a couple who met when the would-be husband answered an advertisement offering the services of an escort. He was about 64 at the time; she was 31, living with the father of her child. Her rates were A$275 per hour, or A$1,500 for an overnight stay; and at first the relationship was strictly commercial.
However, the male partner thought that love had blossomed and he formed a 'deep relationship of love and affection'. Soon he was buying her clothes and shoes, schooling her daughter, as well as paying her rent, and for her Botox treatments, breast enlargements and lip injections.
Finally, he bought her a A$1.12m house and they married, but never lived together. The married relationship lasted only a couple of years and she kept the house and filed for a lump sum of around A$350,000, with a further stipend of A$8,000 a month.
Of course the poor man had deceived himself. She told the court that her husband 'repulsed me in every way'. The woman had stomached him because it was 'the only way she could support her family', arguing she needed every cent of spousal maintenance because she could not find gainful employment. Fortunately for her husband, His Honour was unconvinced. 'But what employment?' he asked rhetorically and enigmatically.
Describing their relationship as 'unusual, if not unique', the judge held he could see no reason why she could not sell the house and join the suburban workforce.
If she could have established a tenuous connection with England and Wales might she have done better here?
James Morton is a writer and former criminal defence solicitor