Enthusiasts for the televising of criminal court proceedings in England and Wales are to get a taste of how it could look – though with gavels. US-based Court TV says it is giving UK residents a 'front-row seat' to the US criminal justice system by securing a Sky TV channel. According to the publicity, viewers will have access to 'the most explosive true-life courtroom dramas taking place in the US today, from opening proceedings, gavel-to-gavel, all the way through to the verdict'.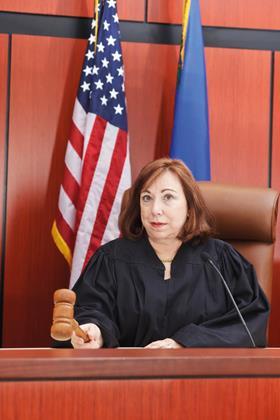 Jonathan Katz, head of Katz Networks, which owns Court TV, says that 'American reality crime content' is already among the most watched on television. 'Court TV is the only network covering these cases and these events live, as they happen, from start to finish. We anticipate viewers in the UK will embrace having a front-row seat to American criminal justice.' Upcoming blockbusters will include the trial of four Minneapolis police officers over the death of George Floyd, the channel says. It notes that daytime trial coverage in the US will air in primetime in the UK, given the time difference.
Whether the spectacle will encourage or discourage calls for the televising of criminal proceedings over here remains to be seen. But last year's audience figures for the Supreme Court's live feed of the prorogation case demonstrated an appetite for real-life courtroom drama. Over the course of an hour one Thursday morning, the court's website received 2.8 million requests (people clicking on the live stream).
Court TV says it is planning to explain the differences between the US and UK justice systems. But if the channel takes off, our lord chief justice may want to invest in a bulk order of gavels.