There wasn't so much an elephant in the room as the justice committee grilled the new legal complaints supremo yesterday. Indeed, there was hardly anyone there at all.
It was difficult to avoid the sense that this effective job interview – in which MPs have the chance to quiz the prospective chair of the Office for Legal Complaints before any official appointment – was not foremost on people's minds.
The candidate, former Legal Services Consumer Panel chair Elisabeth Davies, probably wanted to be anywhere but Westminster. Judging by the empty public gallery and half-empty seats of committee members, she wasn't the only one.
Still, those in the room – sitting a healthy distance from each other – ploughed on nonetheless, asking questions of Davies about her background, media experience and thoughts on the Legal Ombudsman.
Largely these were handled adeptly. Obiter particularly liked Davies' answer when asked for a time she had stood up to those in power. She cited the consumer panel's stance on legal aid cuts, which was her acting beyond her remit for what she believed in. MPs kindly declined to point out the panel's intervention made zero difference to government policy.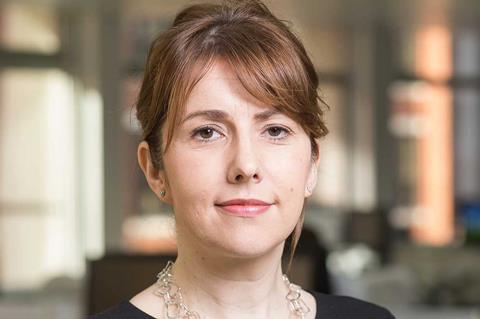 If anything, Davies was a little too measured, to the point where her answers started to veer dangerously towards management speak.
Describing her many existing roles, she insisted she was 'not an overboarder' – such an unusual phrase that committee members stopped checking their phones for coronavirus updates to ask if she'd meant to say it.
For a consumer champion who had often spoken out against legal jargon, there was a danger this slipped into similar nonsensical expressions. Asked for her assessment of her new organisation, she responded: 'My sense is the Legal Ombudsman is seen as an organisation that is a mid-improvement journey.'
This was too much for the MPs who hadn't dragged themselves into parliament to have their time wasted. Conservative Rob Butler stepped in: 'I do wonder whether a member of the public would come up with the expression a "mid-improvement journey". They will either think it's good or it's bad.'
Chair Bob Neill, spotting the danger this session might actually get interesting enough to last more than 45 minutes, intervened.
'How do we get around the fact there is a tendency for all of us to talk in Quango-ese, which you are conscious perhaps of falling into?' he asked tactfully.
Davies spotted the warning signs and snapped out of her business speak: 'I spend a lot of time working with service users and I just would like to reassure you I would never ever use the phrase mid-improvement journey with a service user. I can say that categorically.'
Reassuring words, for sure. And enough for MPs to justify closing the meeting and switching focus from the appointment of the Office for Legal Complaints chair to dealing with a worldwide pandemic threatening to turn society as we know it upside down.