Looking in a dictionary recently I saw that due diligence was a term coined in the 1930s. Now, everything in commercial law seems to be about lawyers exercising due diligence. But what is it in criminal cases? What steps should we take or have taken to save a client (and probably others) from themselves?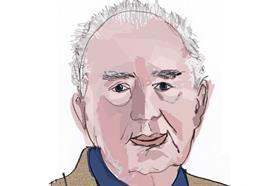 Three cases spring to mind. The first was when I had just qualified and was nothing to do with me personally. A man charged with murder and defended by a very experienced solicitor was running an alibi that, as a keen football fan, he had not been the driver in the shooting but was at home listening to the football results on the radio (this shows how long ago it was). He had been particularly pleased because his team had won 2-1.
In fact the game had been postponed because of fog. That was the end of him, and it did not help any of my clients in the case either. I seem to recall a few years ago – again nothing to do with me – in a showbusiness case the client said he had not been in Hull when the offence occurred. The prosecution produced a picture of him opening a launderette there on the crucial day.
I was involved with another theatrical case. My client was accused of robbery in London and, at the last minute, produced an alibi to say he had been seeing an old girlfriend who was then in repertory, playing in the west country. She had in fact kept all her old diaries and there it was: 'Tommy C came to see me after the show.' I remember lecturing him and the actress about the dangers if the alibi should go wrong. And go wrong it did. The prosecution called a handwriting expert to say the entry was in different ink and had been added to a gap on the page.
When Steinie Morrison called a hopeless alibi in the Clapham Common murder case, Mr Justice Darling told the jury that doing so was not necessarily a sign of guilt. But it certainly did not help.
I like to think I did not have the time and that legal aid would not have paid for me to have had my witnesses' diary examined forensically. But I have never been sure.
James Morton is a writer and former criminal defence solicitor