Every time I switch on my computer, I seem to get an advertisement which tells me how much better my writing would be if I used some product to help me spell and put words in the correct order to make a sentence. If only Robert Berger of Long Island had used the system, he might not be facing an extra year in prison. He faked a death certificate to get himself off traffic offences, but sadly he spelled Registry – as in Office of Vital Statistics and Registry – Regsitry.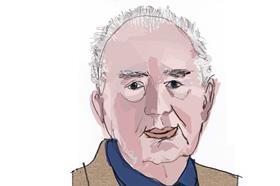 I don't suppose Berger will be the last to try this scheme and he certainly isn't the first. John Martin tried it in Columbia, South Carolina, in 1979 to avoid child maintenance payments, telephoning the court to say he had died in Alabama. It was not until 2006 that he was found living 150 miles away under his own name. Since his death he had remarried twice and the arrears in Carolina were now over $30,000.
To avoid a parking fine in 2006 a women faked a whole page of the Des Moines Register's website to announce her death.
The next year a woman in Swansea sent the Crown Prosecution Service a letter purporting to be from her daughter saying she had died. This time it was to avoid a speeding summons.
But none of these can match the efforts of Alfred James Chapman, who in 1916 killed off most of his family. First, he told his employers that his son had died in hospital. His wife had also died and the money willed to her by her son had reverted to their eldest daughter, which had caused more expense. In turn she had died of shock as a result of her mother's death. Finally his youngest daughter died after hearing of the death of her soldier husband in Malta.
Chapman's employers were so distressed they advanced him £62 and also bought a wreath to be placed on his late wife's grave. Chapman removed the flowers and brought them home, saying they were table decorations from a dinner hosted by the firm.
In August that year at the Guildhall, he received three months' hard labour.