Obiter is delighted to share another work by a member of the Law Society Art Group, one of Chancery Lane's oldest active clubs. This week's piece is by solicitor Louise Sweet, who has presented works related to the experience of lockdown. In an acrylic on board painting 'Family sitting close' (pictured), Sweet is 'remembering a time that will come again when distant family came close, sat close and were at ease'. Another is simply titled 'Travel'.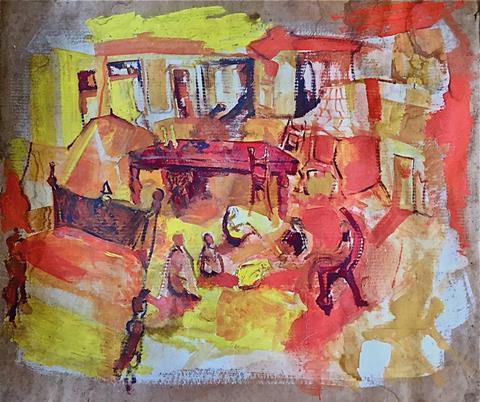 'Recently and perhaps soon,' she reflects, 'we will visit friends and family in countries outside our own.' Sweet misses galleries in particular, 'discovering surprising art, people and events'.
To join the Law Society Art Group contact Hazel Bate hazelbate2@gmail.com.