In October, HMCTS chief Susan Acland-Hood noted that transparency, and more specifically 'clear lines of sight and good accountability', were among her guiding principles.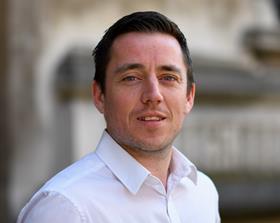 This ambition did not seem to extend to her department's communications manager, who wrote to Gazette deputy news editor John Hyde to say he would not be able to attend a 'reform roadshow', as it was 'only open to legal professionals and professional court users'.
John subsequently received an automatic email from event booker Eventbrite to say his ticket order was CANCELLED [sic].
After he took to Twitter to complain, another HMCTS communications bod explained the ticket was not cancelled – it was simply a case of allocating spaces to legal professionals first. Despite the email specifically saying the invitation had been cancelled.
Clearly, a breakdown in communications among the communications people. HMCTS has apologised and says the event is at least being live-streamed. But Acland-Hood's 'clear lines of sight' still look a little blurry to us.