Sadly, Obiter must disappoint most solicitors who have completed a marathon and would like to share their experience in these pages. If we covered every dedicated runner in the profession we'd have no room for anything else.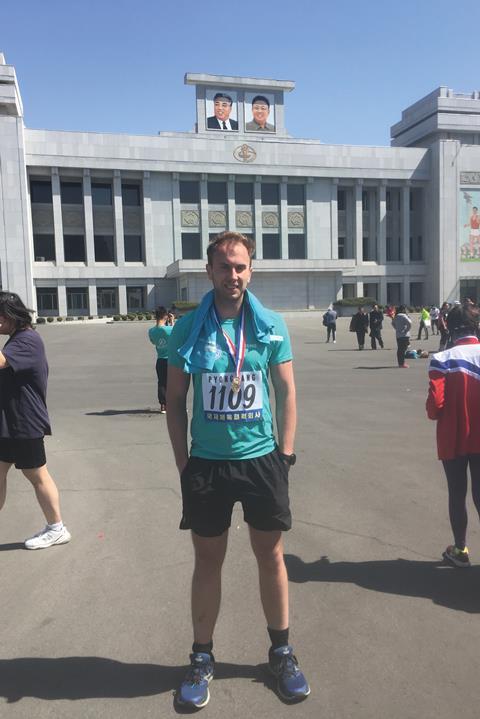 But when we heard about Lancashire solicitor James Robbins, we had to give him a mention. For Robbins, undeterred by missing out on the London Marathon, took the most obscure route possible – the Pyongyang Marathon.
Robbins, an insolvency specialist with Harrison Drury & Co, funded the trip himself and booked through a travel company allowed to usher in tourists to the famously secretive Democratic (sic) People's Republic of Korea.
Arriving via China, Robbins recalled his first impressions: 'I was pleasantly surprised by the capital. The station where we arrived was eerie, as the people were all dressed the same. They tried not to look at you as they are told not to pay attention to foreigners.'
There was no such problem in the stadium where the race began and ended, with 50,000 spectators loudly cheering on the few hundred western participants. Robbins crossed the line in a very respectable three hours and 30 minutes, and loved every moment.
Most importantly, he raised £10,000 for Pendleside Hospice, which cared for his father. Robbins is now looking for a new challenge, though few will match the novelty of a week in North Korea.