If you had told Obiter a year ago that a bunch of legal hacks could sit down for a virtual chat with the Lord Chief Justice, you would have been laughed out the building.
Now there is no building, and the new normal has become, well, normal, judging by the annual press conference hosted by Lord Burnett of Maldon.
No technical issues with Teams, no cutting out and only one person told they were on mute. And in Obiter's case, sitting down opposite the nation's top judge just half an hour after school drop-off.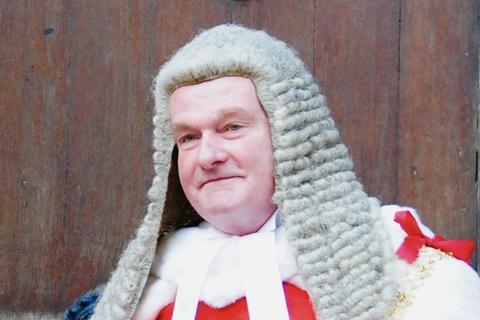 However awkward the circumstances might be, they have also encouraged journalists to engage with the legal profession (politicians' recent opinions on lawyers may also have helped) and there was a representative from most national newspapers at the conference. The Gazette was, as usual, the only specialist legal title to take part.
The unusual circumstances may also have led to journalists being a little more restrained in their questions. There were few about ongoing or controversial cases for Lord Burnett to easily bat away. Indeed, in response to a question about political interference, it was Lord Burnett himself who referenced a recent case about MPs' attempts to contact a judge in relation to the publication of their character references for a convicted sex offender.
Rarely one to provide a headline-grabbing soundbite, Lord Burnett described what appeared to be an attempt to influence the outcome of a pending decision as an 'unfortunate lapse'. But he wasn't finished there. On the wider point, he questioned whether politicians understood where the boundaries were and even suggested judges could give a little training about the rule of law to new MPs. The journalists (virtually) present couldn't believe their luck, as this was their story written for them.
Lord Burnett was his usual measured and thoughtful self, not least when he tactfully handled one question asking whether judges and lawyers should be at the front of the queue for a coronavirus vaccine.
'I can, in my own mind, think of groups who would have a better call for priority,' he responded. Presumably one story was enough of a bone to throw the remote reporters present.