Veteran London solicitor Jeffrey Gordon points out that 50 years ago this month saw the birth of the McKenzie friend – of which he was the father.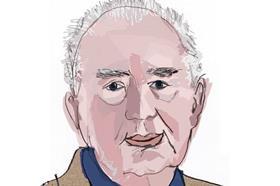 Levine McKenzie from the West Indies had began a divorce action against his wife which she contested. To bring such an action, a prerequisite was that the petitioner was domiciled in England or Wales. Unfortunately, McKenzie told Gordon that he intended to go back to the Caribbean when he had made sufficient money for his retirement. Goodbye England, domicile and legal aid.
The late 1960s had not been good for litigants in person. Some were treated disgracefully. Wrestler Norbert Rondel, known as 'Mad Fred', who had a history of mental illness, tried to sue his barrister for negligence but was refused legal aid to appeal to the Court of Appeal. Even though the German-born Rondel could not speak English well, the court made him present his own case. Professor Michael Zander had prepared it for him pro bono.
Gordon sent Ian Hanger, a young Australian barrister interning with him, to sit with and advise McKenzie. When Hanger told the judge who he was, he was ordered not to assist McKenzie and to sit in the public gallery.
McKenzie lost and Gordon took the case to the Court of Appeal, where a retrial was ordered on the grounds that McKenzie had been denied representation. This time the case went through undefended. The 'McKenzie friend', as they came known – and who now sometimes charge a fee – went from strength to strength.
Hanger returned to Australia where he practised at the Queensland bar and took silk. Gordon, who believes he is now the oldest active duty solicitor, claims the enviable record of the most finishes in London marathons by a solicitor and the more dubious one of standing in 11 parliamentary and council elections and losing each one. Is he proud of his now grown-up child? Yes and no: 'I think it has been exploited, often by doubtful characters trying to make a fast buck.'
James Morton is a writer and former criminal defence solicitor