As many a rising politician has discovered, the road from saloon bar pundit to world statesman is littered with potholes. And newly elevated justice minister Lord Wolfson of Tredegar (David Wolfson QC) may have encountered one in his unwonted intervention into the debate about the renaming of Hardwicke Chambers.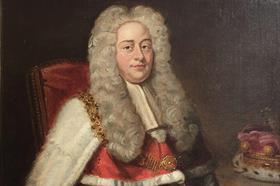 The London set last week announced a decision to sever links to the 18th century lord chancellor Lord Hardwicke, author of an opinion used to justify ownership of slaves, by becoming Gatehouse Chambers. 'The discovery of the provenance of our business' name did not sit comfortably with our values as an organisation, or the inclusive and diverse nature of our people and our clients,' Brie Stevens-Hoare QC, joint head of chambers, said.
Fair enough, Obiter thought: it is their chambers, and we have heard many worse reasons for corporate rebranding in our time. (And many dafter rebrands, come to think of it.)
However, the minister seemed to feel otherwise. Weighing in on Twitter, he noted that the Earl of Lincoln and Reginald de Grey, after whom Lincoln's Inn and Gray's Inn are named, were both confidants of and advisers to Edward I, who expelled the Jews from Britain in 1290. 'Are they to be renamed too? No, of course not,' he continued. 'Because the important business of fighting racism, improving diversity and increasing social mobility – to which all the Inns are committed – involves real work, hard graft and intense focus.'
Exactly. Which is why we question the need for ministerial involvement in this culture war skirmish – it is not as if the noble lord is short of things to do.