The Solicitors Regulation Authority has many talents, but a sense of timing doesn't seem to be one. Last week, the regulator pitched up at the High Court in London to urge judges to strike off three solicitors all found to be dishonest but shown mercy by a disciplinary tribunal.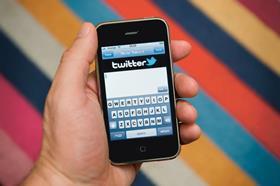 One of the individuals had become so stressed her hair fell out, while another was told he looked like a zombie due to the hours he put in.
Still, mental ill-health was no excuse for dishonesty, the regulator told the court.
We will let the judges decide on that – the hearing was still in progress as the Gazette went to press. But given this apparently hard-line approach it might have been wise of the SRA to delay a message it sent out on Twitter.
At almost exactly the same time as the hearing began, the regulator posted: 'Your #wellbeing is important. See how we can help if a health-related problem is impacting on your practice.'
Presumably hauling the victim of a 'health-related problem' first through the tribunal and then the High Court is not one of the SRA's prescribed remedies.