There are reports that the Parole Board may take into account a refusal by those convicted of murder to disclose where bodies can be found. The suggestion springs from the case of Liverpool woman Helen McCourt whose killer, pub landlord Ian Simms (convicted in 1979 on DNA evidence), has consistently maintained he does not know where her body is.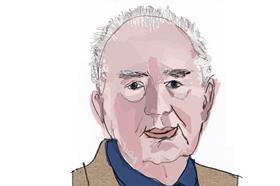 There have been rare cases when it has been discovered that the wrong person was convicted or the supposed victim has turned up. It is a bit unfortunate, therefore, if the convicted person genuinely cannot say where the body can be found.
The earliest of these cases was probably the so-called Camden Wonder. In 1660 Joan Perry and her two sons were hanged for the murder of 70-year-old William Harrison. They had alternately confessed to the murder and protested their innocence.
Two years later Harrison reappeared with the cock and bull story that he had been kidnapped by Barbary pirates. The probable reason for his disappearance was that he had stolen money from his employer.
The case led to the 'no body, no conviction' rule until Lord Goddard explained in Onufrejczyk (1955) that compelling circumstantial evidence could be sufficient. Even so Onufrejczyk was reprieved, in case, by mischance, the victim had simply disappeared behind the Iron Curtain.
Fast forward to 1979 and the case of Harry MacKenney and Terry Pinfold, convicted on the evidence of John Childs, described nearly a quarter of a century later by the Court of Appeal as a 'pathological liar'.
And then think of the 2003 Australian case where Leonard Fraser was about to go on trial for the murder of a 14-year-old girl who had been missing for some years. The evidence against him came from a cell snitch.
Fortunately for everyone, the girl telephoned the police shortly before the trial saying she had been living in Northern Queensland with her boyfriend and had only just heard about the case.
James Morton is a writer and former criminal defence solicitor