All change at the Ministry of Justice following the general election. The legal profession bade farewell to Liz Truss and welcomed former Europe minister and Cambridge history graduate David Lidington as its new lord chancellor and justice secretary.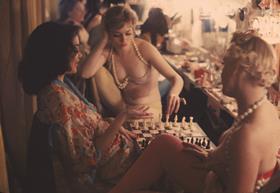 Truss, however, was not the only MoJ casualty. The following day the government announced that barrister Sir Oliver Heald would not be returning to Petty France as justice minister. Obiter assumes Heald, 62, was joking when he tweeted: 'Have been asked to make way for a younger person.' That younger person turned out to be 43-year-old former City solicitor Dominic Raab, returning to the MoJ fold after coming a cropper in Theresa May's incoming reshuffle last year. (His apparent crime then was friendship with Michael Gove – also the subject of regal clemency.)
Should Heald wish to take the government to an employment tribunal for discrimination, he would have to shell out £250 for a claim fee and £950 for a hearing fee. It could have been a lot less had he not snubbed calls for substantial fee cuts at the start of the year.
Meanwhile, Obiter's old friend Jonathan Djanogly, who as justice minister in the Con-Dem coalition had to carry the can for several unpopular measures, found himself making headlines again as parliament returned after the election.
A photograph of the chamber taken by fellow MP Anna Soubry had tabloid editors gibbering with excitement when it appeared to show Djanogly looking at naked women on his mobile phone as he waited for proceedings to begin. Alas for the hacks, the image turned out to be Gordon Parks' classic 1958 photograph for Life Magazine of New York showgirls playing chess backstage. Back then it might have been thought a little racy for say, a Kansas City public library, but by no stretch of the imagination is it even a touch risqué today.
'I was just looking at my Twitter feed – but not during proceedings of the House,' Djanogly stressed.