Some readers' memories of first days in the law are fonder than others. Rob Miller of Manchester recalls: 'With my freshly minted law degree and suit that I'd bought for the interview, I turned up at a small high street firm, located in an old house, to be told: "Don't wear your suit tomorrow; you're cutting the grass." The next day I dutifully turned up in my jeans and spent the day mowing. That'll teach me for getting a 2:2.'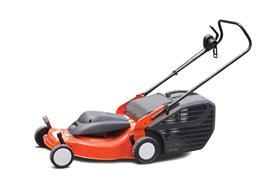 R.M. Napier of Warrington, Cheshire (still in full-time practice, he notes with an exclamation mark) recalls an enterprising approach to pay negotiation. 'When I applied for articles, my principal explained that he had not had an articled clerk for a few years and asked me how much they were being paid. I artfully said that I understood that clerks in London were paid £10 per week. He said he could not afford that but offered me £5 which I promptly accepted since I knew from my own enquiries that the going rate in Manchester was 30 shillings' (that's £1.50 to youngsters).
John Greenwood, retired solicitor and recorder, recalls starting out in 1965: 'A different world, in which the registrar or county court judge was king and was not afraid to inflict punishment on the ingénue advocate.'
The slightest irregularity in robing would be met with 'I can't see you, Mr Greenwood'. He has little nostalgia for the treatment of distressed parties. 'Divorce clients, especially women, would be cruelly humiliated by the judge – shouting "speak up madam" or "hold your tongue" if they were deemed to have stepped out of line.' Meanwhile, 'allegations of prurient or aberrant behaviour were seized upon and the client forced to elaborate – however distressing'.
Keep the reminiscences coming: Obiter@lawsociety.org.uk