For sheer villainy on the turf nothing can really compare to the 1844 running of the Derby for three-year-olds. In that race the winner, the four-year-old Maccabeus, was disqualified after it was found he had been substituted as Running Rein. Maccabeus was nominally owned by Alexander Wood, an Epsom corn merchant, but the real owner was the roguish Goodman Levy who owned the Phoenix Supper Rooms, a card house-cum-brothel in Covent Garden. It was a coup Levy had planned for three years.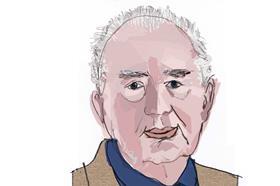 There had been suspicions about Maccabeus when, looking like the well-developed three-year-old he was, he had won a two-year-old race at Newmarket. There was an objection and a stable boy who had been present was brought from Yorkshire to Newmarket to give evidence; but he was 'got at' and said Maccabeus was Running Rein.
Unsurprisingly, Running Rein/Maccabeus won the Derby from Colonel Jonathan Peel's Orlando. Peel, the prime minister's brother, promptly lodged an objection.
After the Derby another horse in the race, Leander, was found to be a four-year-old. Ratan, the second favourite, owned by the ex-prizefighter John Gully, was nobbled the night before the race and died the day after. His jockey Sam Rogers was warned off for foul riding. Gully's other horse, The Ugly Buck, was also doped. Leander's owners were disqualified and, in a fit of pique, one told the stewards that the animal was a six-year-old.
Peel's objection led to a complicated series of actions which were finally resolved by Wood v Peel, in which Wood claimed the prize money. Heard before Baron Alderson, who repeatedly demanded that Wood produce Running Rein, the claim collapsed. 'If gentlemen condescend to race with blackguards they must condescend to be cheated,' observed His Lordship. Levy, who had stood to win £50,000, fled to France to avoid his creditors and prosecution.
Unlike many ringers who were destroyed to prevent detection, Maccabeus came out quite well. He raced again after being renamed Zaroni and later stood at stud in Russia.
James Morton is a writer and former criminal defence solicitor