News that famed barrister Horace Rumpole is to return to our screens in a series written by the daughters of his creator, Sir John Mortimer, has not met with unalloyed approval.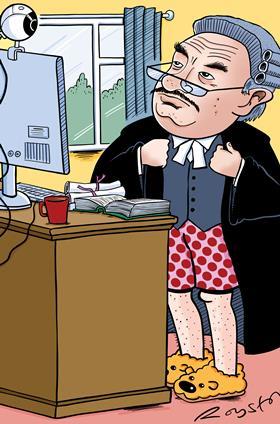 'How painfully dated poor old Rumpole seemed when on the radio over Christmas,' tweeted barrister Barbara Rich.
Indeed. 'She Who Must be Obeyed' spends all Rumpole's money on household preparations such as Vim, you might recall. Not very PC. In any case, these days men share all the household tasks (possibly).
There's more to this than gender stereotyping. Horace, as anyone over 50 will remember, is a junior criminal barrister whose spouse doesn't work, yet resides in a 'cavernous' mansion flat in Gloucester Road. A quick Google indicates that such an abode retails for £3 million today.
Rumpole's 21st century incarnation shares a house with three trainee baristas in Willesden, Obiter can exclusively reveal.