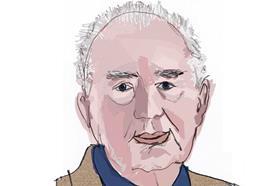 On 31 May 1922 Major Herbert Rowse Armstrong became the only solicitor to be hanged for murder. He may well have poisoned his bullying wife Kathleen, but did he have a fair trial?
The case began when a doctor wrote to the DPP saying he thought Oswald Martin, the other solicitor in Hay-on-Wye, had been poisoned by Armstrong, who had invited him to tea and then handed him a scone saying 'scuse fingers'. Martin had been very ill. Thisled to the exhumation of Kathleen's body and a fatal dose of arsenic turned up.
There were three possibilities. First, Armstrong killed her; second and third, she had committed suicide – she had recently returned from a mental hospital – or taken the arsenic accidentally. The medical evidence was that she could not have taken the poison herself because she was too weak to reach it.
There was not much evidence of motive.
Armstrong was defended by Sir Henry Curtis-Bennett with Mr Justice Darling trying his last murder. Questions have arisen over the conduct of the trial by the judge and the medical evidence given by Sir Bernard Spilsbury, over whom Darling positively fawned in his summing up.
Armstrong was subjected to a relentless cross-examination by Darling as to what he was doing with packets of arsenic in his pocket and desk drawer in mid-winter which he said were for killing dandelions. The jury was out less than half an hour.
In 1920 another solicitor, Harold Greenwood, who lived near Hay-on-Wye, was acquitted of poisoning his wife. Solicitor Martin Beales, who bought Armstrong's old house and championed the major, thought Greenwood had 'escaped' the gallows. Darling made sure that Armstrong did not. Almost every ruling went in favour of the prosecution and, when he admitted the evidence about the Martin suspected poisoning, Darling said that if he was wrong the Court of Appeal would correct him. It did not.
Greenwood's acquittal probably convinced Armstrong the DPP, having failed so abysmally, wouldn't dare try again.