Following last week's item about Russells Solicitors moving to the former home of BBC Music, we've learned of a couple more firms with unusual premises.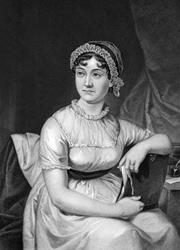 In Bath, national firm Stone King is moving to cope with expansion – but it is retaining its offices in Queen's Square, where it has been based since 1832, for client meetings. The building was once inhabited by Jane Austen.
Meanwhile Tony Roe, principal of Berkshire family firm Tony Roe Solicitors, tells us that his office occupies part of a former brewery.
'We try to avoid our clients ever being held over a barrel,' he jests, 'telling opposing lawyers if their proposal is firkin fanciful. Our clients' offers, in contrast, are specific and have a good deal of gravity.'
Ale in a day's work, no doubt.
Any more out there? Suggestions, preferably with photos, to obiter@lawsociety.org.uk