Some stipendiary magistrates were more streetwise, so to speak, than others. When what we now call a sex worker appeared charged with theft after taking £5 in coins from a pedlar of contraceptives, Theodore Fay dealt with the case appropriately.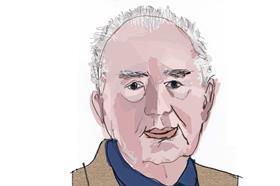 The man's case was that he had taken the woman back to his room and, after he fell asleep, she had gone off with the money. Fay took an instant dislike to the fellow: he would not accept the guilty plea, saying 'not guilty and see how it goes'. He cross-examined the pedlar himself, discovering the man bought the condoms for 6d (2.5p) each and sold them for half a crown (12.5p) to the women.
The accused gave evidence saying that she and other women had to have sex with the pedlar without payment. If they refused, he would go to the police. That was it. Not guilty, said Fay. 'This is a civil case. The defendant has a counterclaim for services rendered; £5 might not be enough.' Fortunately, he said, he did not have to decide whether she also had a claim for malicious prosecution and possibly false imprisonment. That was a matter for the county court judge.
The court clerk, Frank Giles, thought Fay had inside knowledge: 'After all, some bachelors do get about a bit.'
And not only 'bachelors'. In the 1960s, one magistrate persuaded his wife that when on duty he had to remain within the jurisdiction of the court 24 hours a day, enabling him to stay in what was euphemistically called 'an hotel' in Shaftesbury Avenue.
London magistrates liked their clubs, making sure their lists finished by 12.30. That meant they could be in the Garrick for lunch.
One I knew favoured the Venus Rooms in Old Compton Street, Soho. Waiting for a case before him, a woman whose son I was defending asked who was on the bench. 'He chucked me for tomming last week,' she said. 'He's not a bad old stick,' I said. 'Nah, he's a punter,' she replied.
When I was short of a judicial referee for my application to become a magistrate, I found him coming out of the Venus Rooms and immediately buttonholed him.
James Morton is a writer and former criminal defence solicitor