Reading of Monidipa Fouzder's summary eviction from a county court reminds me of difficulties I encountered some years ago when I tried to observe trials in an African jurisdiction. The death penalty was on offer.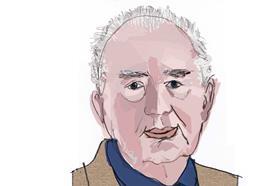 We arrived at around 7.30am to find the courts empty of lawyers or defendants. The justice department had been told we were coming and we had to wait for the minister to arrive. Meanwhile, would we have some coffee? We were given small cups and then the man brought the pot around and poured another and then another.
Eventually, the minister arrived. No, the trial had been moved and had already taken place at the other end of the country. But we need not worry, it had merely been adjourned. 'Did I play cricket?' 'Certainly.' When he had been at Oxford, he had seen some of the great English players. Hutton, Washbrook. Had I seen them?
My colleague tried to intervene and ask about the poor devils on death row. The minister held up his hand to silence her. 'Morton here and I are discussing Compton and Edrich.' And that was the last word he addressed to her on the subject, except that the organisation we represented would be told when the trial might (not would) start. Now back to cricket. The minister shook hands with me at the end but not with my colleague. Followed, but unmolested, we were left to wander around the country and see lawyers and a representative of the British government, who suggested we should not interfere in matters which did not concern us.
Before we left, my colleague very sensibly posted all our notes to England. Just as well. We had just cleared immigration when our names were called and our passports confiscated. We were then locked in a room for some hours while I presume our luggage was searched. Nothing found, we were unlocked and told to join the plane.
The episode ended better than it might have done. Though the men were inevitably convicted, the death penalty was not applied.