Law schools may teach it nowadays, but in my day they didn't. Unless you set out to do pro bono, the first rule of practice is 'don't leave the office without money in the client account'. Don't believe your criminal client when he says money will be at court. It won't.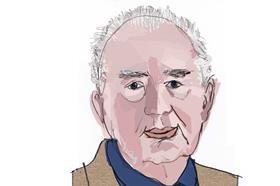 And if you mistakenly do arrive at court and the money is not there? The only sensible thing is to turn around and go back to the office.
I had two quick lessons in that during my articles. One turned out well. The other was a disaster. The one which turned out well was when Simpson, to whom I was articled, did not take any money in a robbery case at Chelmsford. I drove him down on the first day of the trial to collect it and there it was. On the way back I found we were running out of petrol. It was well before the days of credit cards and neither of us had any money in our wallets. I nursed the car home. We had completely overlooked the fact that there was an envelope containing several hundred pounds under the front passenger seat.
The second was much more serious. Simpson took on a trial at the Old Bailey without money up front. The man was acquitted but counsel forgot to ask for costs. He went back a day or so later but the judge ruled that the case was finished and he had no jurisdiction. The client then said he would not pay because of counsel's negligence. I don't know what arrangement Simpson came to with counsel's clerk but it was doom and gloom in the office for at least a week.
I nearly learned the hard way when I set up on my own. I took with me a very complicated set of interlocking and substantial cases for which there was no money in the client account. Despite promises that money would be sent the next hour/day/week the client showed no inclination to pay anything. Relief came when, out of the blue, I received a call from another firm taking over the case. I sent in a bill which was knocked down badly but at least my disbursements were met.
'You were overmatched,' said the managing clerk of the new firm, not unkindly. 'Let that be a lesson.' And it was.
James Morton is a writer and former criminal defence solicitor