Legal history junkies have a chance next week to buy a slice of one of Victorian England's most notorious cases: that of the Tichborne claimant.
The saga seemed straight from the pen of Dickens or Collins. Roger Tichborne, 25-year-old heir to the Tichborne baronetcy's title and fortunes, was presumed to have died in a shipwreck in 1854. Clinging to the belief that he had survived, his mother advertised in Australian newspapers, offering a reward for information.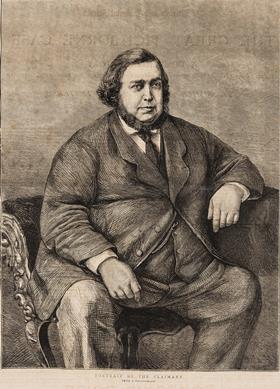 Sure enough, in 1866, a Wagga Wagga butcher known as Thomas Castro came forward claiming to be Roger Tichborne. Although he looked and acted nothing like the missing man - apart from anything else he was twice the weight - the bereaved mother accepted his claim.
Other families were more sceptical and sought to expose him as an impostor. The case came to court in 1871 and, after a civil court found against the claimant, he was charged with perjury and sentenced to 14 years.
The case featured the colourful barrister Edward Kenealy, who appeared for the claimant, and got into hot water for his behaviour during the trial, which included insulting the judges and the Catholic Church.
Next Tuesday an archive of letters and printed works related to the case goes under the hammer at Forum Auctions. Expect to pay £600-£800.