Journalists receive all manner of press releases in their inbox on a daily basis, not least the welcome invites to events at which hacks can briefly rub shoulders with the great and good over a glass of lukewarm wine.
Obiter cannot, however, remember receiving an email promoting a conference which criticises its eminent keynote speaker in advance.
This week, London's Church House plays host to the annual Bond Solon Expert Witness Conference at which the Master of the Rolls Sir Geoffrey Vos will address attendees about his vow to 'radically rethink' civil justice.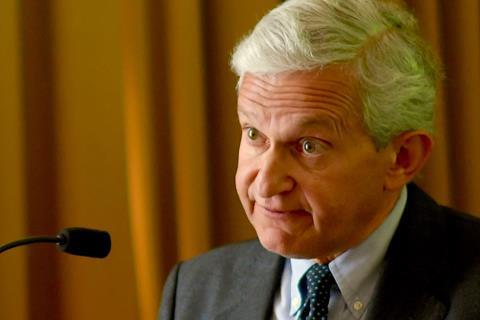 The contents of his speech 'shocked' solicitor Mark Solon, co-founder of organisers Bond Solon, who was given a preview of Vos' speech, which he says will propose 'radical changes to the way experts provide their evidence'.
'He is almost fanatical about converting the whole process to be online,' Solon added. 'In fact, when I passed him a printed copy of the conference brochure, he refused even to touch it and insisted on looking at it on screen. He said it was important to set an example.'
It sounds like the Master of the Rolls' speech promises to make for entertaining listening – that is, if Vos turns up at all now…