Christmas for lawyers comes in a variety of packages. Some happy, as when back in the 1930s the Philadelphian lawyer Chippy Patterson spent one in a brothel courtesy of a satisfied client.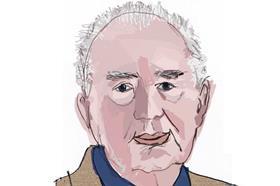 Some not. John Lansing, one time chief justice of the New York Supreme Court disappeared on 12 December 1829, last seen around 5pm, walking from the City Hotel, Broadway, to Cortland Street to send letters on a boat going to Albany. It is possible that he slipped and drowned but he may have been killed on behalf of political rivals. Anti-Masonic newspaper proprietor Thurlow Weed claimed to have seen proof of the conspiracy to kill the judge but he never published it. There was also the suggestion that Lansing had been killed on behalf of lawyer John V N Yates whom he had jailed twice some years earlier on contempt charges; both occasions the Supreme Court ordered his immediate release. Yates had then sued Lansing for $1,200 and lost, with the Supreme Court holding that a judge of a court of general jurisdiction could not be called upon to answer in a civil action for an error in his judgment.
In the 1970s and 1980s, Christmas was usually a happy time in London magistrates' courts. Those of us in favour with the gaolers would be invited to their parties for which the 'entry fee' was a bottle of Scotch. I remember at one court, one solicitor who had a lot of recommendations from the gaolers had to be told by the clerk not to supply two dozen.
For my part I liked appearing as duty solicitor at Bow Street on Boxing Day. I lived in Marylebone and there were no parking problems. Bill Robbins was usually the magistrate and I remember one morning we (well, he, really) got through over a hundred cases. He would say 'No' meaning he wasn't thinking of prison. I would reply 'wife and three children' and '£3 a week?' Or something like that, and I was back in my flat by 1pm, well in time to watch the King George Steeplechase at Kempton.
It was on Boxing Day I picked up a case on intent to cause damage which went all the way to the House of Lords. It was the only time my name (misspelled) appeared in the Law Reports. I never bothered to try to have it corrected.