Magna Carta remains an enduring and much-cherished symbol of justice – and it seems the famous document is pretty difficult to steal as well.
Mark Royden, 46, was convicted today of one count of attempted theft and one count of criminal damage at Salisbury Crown Court, after a failed attempt at stealing a copy of the 1215 charter.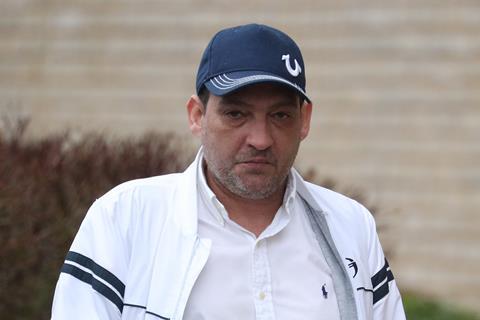 Police said Royden stood out among visitors to Salisbury Cathedral in October 2018 as he wore security glasses and gloves, and had a hammer concealed in his trousers.
In front of stunned onlookers, he attempted to snatch the document by smashing the cabinet encasing it, but he failed to break the glass.
When he tried to flee, he was blocked at the door by an American tourist and then restrained until police arrived.
Having secured a conviction, prosecutors had little sympathy for the guilty man.
Rob Welling of the CPS said: 'The historical importance of Magna Carta in establishing the right to justice cannot be overstated - which is somewhat ironic given Mark Royden's repeated denials of his crime in the face of overwhelming evidence.
'Had he succeeded in taking it, Royden would have deprived the nation of what's said to be the most beautiful surviving copy from 1215. Fortunately for the rest of us, he spectacularly botched this theft.' Royden will be sentenced on 25 February.