Over the years lawyers have resigned themselves to the sad conclusion that persuading politicans to care about justice is as easy as persuading the government to give legal aid practitioner a pay rise. Obiter once heard an MP acknowledge to a roomful of legal aid practitioners that justice isn't a vote winner.
However, the legal aid community has proven to be a resilient and resourceful lot. The Young Legal Aid Lawyers group and all-party parliamentary group on legal aid have joined forces to persuade MPs to shadow practitioners. And what better way than to ask MPs directly on Twitter - for all the public to see MPs' responses (or lack thereof).
The social media push seems to be working. Among the MPs who have responded positively are Labour's Janet Daby, who tweeted 'Thanks for getting in touch and what a great idea!'. Her party colleague Stephen Twigg replied: 'Yes please!' while John Cryer said: 'This sounds like it would be an illuminating and very worthwhile thing to do, thanks for the invite.' Liberal Democrat Norman Lamb tentatively agreed, tweeting: 'I will try to do it. Have asked my office to organise.'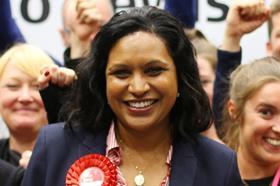 The Conservatives' Will Quince, a solicitor, said he sadly feared he wouldn't have the time to shadow a lawyer but was happy to meet some of the practitioners. Justice minister Robert Buckland QC MP tweeted that he was 'happy to oblige, we have some excellent local civil practitioners in Swindon'. Obiter understands that his ministerial colleague, Paul Maynard, was already on board before the Twitter push. No word, however, from justice secretary and solicitor David Gauke.