An international firm will dedicate an event next month to the memory of a former partner, who died just a few months after taking retirement.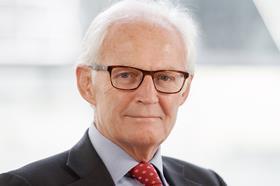 David Wilkinson, who had been a partner with Kennedys until April 2018, died in November after a stellar career in the law.
Wilkinson, 62, attended Millfield School before he embarked on a five-year Articles of Clerkship with Barlow, Lyle & Gilbert. After qualifying, and for reasons lost to history, he moved to a two-man firm above an ironmongers in Dorking before a quick turnaround saw him return to the City, joining Berrymans (as it then was) in 1979.
In keeping with his love of travel, he moved to Johnson Stokes & Master, a Hong Kong firm, for a two and a half year stint where he played for one of the main local rugby teams and even represented Hong Kong itself two years running in the International Rugby 7s Tournament.
When he returned to the UK he also returned to Berrymans, this time as a partner. His legal career blossomed and when the Americans arrived in the City he was quickly head hunted by the New York firm LeBoeuf, Lamb, Greene & Macrae. He later joined Kennedys in 2009.
During his career, Wilkinson obtained the definitive ruling on the Riot Act following the London riots in 2011 (taking the case to the Supreme Court), handled high-profile litigation arising from the death of Robert Maxwell in 1991, and defended criminal proceedings against the farmer who allegedly started the foot and mouth epidemic in 2001.
An introduction made through LLGM that engaged Wilkinson greatly in later years was Hostage UK, the independent charity co-founded by Terry Waite. Wilkinson quietly contributed his expertise pro bono, providing invaluable counsel to a cause that reflected the very best qualities that he possessed.
Waite will be the key speaker at the Memorial Lecture at the Merchant Taylors' Hall in London on 14 May. The event will raise money for Hostage International and the Royal Marsden Hospital. Further information is available here.
In a statement, Kennedys said: 'While he was always the consummate professional in the office, David possessed a wicked sense of humour and a keen eye for a practical joke. At recent gatherings of his friends, his pals swapped tales of good-natured pranks with a smile. He brought the same good humour to his public speaking, be that a small event or an industry gathering. He always seemed to hit the spot and get the tone just right.
'David will be remembered with respect, admiration and love by those friends he mentored, advised and with whom he competed over a fabulous legal career. He will be missed most by his loving wife Caroline, and their children Stuart and Kate.'