Who? Steven Judge, partner at Stephen Rimmer in Eastbourne, East Sussex.
Why is he in the news? Represented Alex Partridge, founder of media companies Unilad and LADbible, who successfully sued the current management of the UNILAD brand and website for a one-third share of the business. Partridge claimed co-chief executives Liam Harrington and Sam Bentley breached a partnership agreement signed in 2013.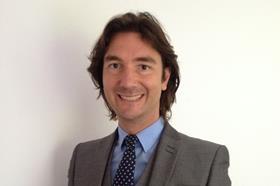 A spokesperson for UNILAD said: 'We're not the first media tech company to have been involved in a dispute like this, and while we're surprised and disappointed by the decision, we will continue to develop the creative direction of the UNILAD brand. We're looking to appeal the judgment, which we believe is flawed, therefore we cannot comment in detail about the case.'
Thoughts on the case: 'Alex was the original creator of UNILAD, and left university to devote all his time to furthering the business. This made it all the more devastating when he was excluded from the business. He had put everything into making UNILAD a success.
'It has been great to work on such a high-profile social media case. This is where the future of much business will be. I have learnt so much about the intricacies of how revenue is generated and the tricks of the trade which, without being immersed in it, you would never know.'
Dealing with the media: 'On the whole I have found the media to be very understanding. However, it has also been a useful learning process and underlined the care that has to be taken over which publications to respond to and over what is said.'
Why become a lawyer? 'I love the challenge of litigation. I am certainly glad that I entered the profession when I did. There were still opportunities then to get your foot in the door at an early age. It seems much harder for aspiring young lawyers today.'
Career high: 'Being made partner at Stephen Rimmer in 2014. I am lucky to have the support of a great team to work with and to be part of an expanding, forward-looking firm.'
Career low: 'Being part of the pool for redundancy after the Northern Rock crash in 2007. I had only just qualified and it was a pretty scary time. Luckily it did not affect me but some of my former colleagues left the law because of it, which is a shame.'
Update: Since this article was published, UNILAD has applied for permission to appeal.