It is not enought to pay lip service to diversity when progress is so slow
Over the past decade there has been no shortage of initiatives from the UK's largest commercial law firms to increase the diversity of their intake. The website of any major law firm will include sections on their commitment to creating a diverse profession – gender-balanced, racially and culturally diverse – and a comfortable working environment for lawyers regardless of sexuality. There are mentoring initiatives designed to support progression to partnership. There are workplace policies, open days and outreach schemes. And in recent years many firms have sought to show that they are serious about tackling the legal profession's apparently minimal contribution to social mobility.
The group of people brought together for the Gazette's roundtable discussion on diversity and social mobility are deeply involved in such initiatives. Their estimate of the progress still needed is that it remains vast. As Julia Chain, managing director of consultancy Huron Legal and former general counsel at T-Mobile, puts it: 'The profession generally is just doing very, very badly. We are in a situation where the numbers of kids from state schools, candidates from non-Russell Group universities, and some ethnic groups who make it into our leading firms are still tiny. In-house is slightly better, as they have a wider view. But in the top 100 firms, the picture is not balanced.'
Entry point
Much depends on firms' trainee intake. The gender balance within that group is not a problem; in many firms 50% or more are women. But other areas need attention. The common requirement for candidates to have grades AAB or better at A-level is recognised as an issue. It is a requirement that steers firms towards hiring predominantly from Russell Group universities – a group which is also struggling to improve the diversity of its students' backgrounds.
Addressing this requirement is important, notes Addleshaw Goddard partner Justine Delroy. With work experience placements at a firm a de facto requirement for securing a training contract, her firm established a scheme with BPP where the law school put forward students it considered bright and able, but (for whatever reason) did not meet the normal A-level requirements. The scheme has now also been aligned with the firm's social mobility policy, so that it focuses on recruitment of those from less privileged backgrounds. 'It's one of the things we're proud of,' she notes. 'Conscious recruitment becomes very formulaic – you lose any subjective input in the process. BPP helps us identify people with real talent, who may not have such a traditional academic background.'
Others agree that the complexity of the requirements set out in the application process, often in the interests of 'fairness', have the unintended consequence of erecting barriers and filters that militate against the 'subjective' aspect of recruitment. Subjective considerations can, it is argued, be central to recognising innate talent or ability in a candidate who has missed those grades for another reason – be it poor schooling, or events in their home life. Addleshaws' approach puts it in a small minority though, says Chain, who as a member of BPP's academic council pioneered the scheme. 'We went to six City firms – all of whom turned us down,' she recalls. In many years, Delroy notes, half the students BPP sends end up being offered training contracts.
At the table were (clockwise from left):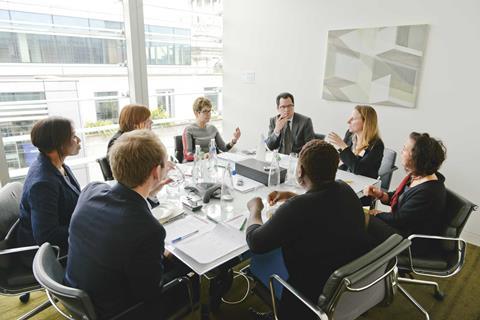 Lara Oyesanya, Barclays; Kathryn Riley, Douglas Scott Recruitment; Julia Chain, Huron Consulting; Eduardo Reyes, Law Society Gazette; Margot King, Eversheds; Justine Delroy, Addleshaw Goddard; Debo Nwauzu, BLD Foundation; Alex Shapland-Howes, Future First
Margot King, Eversheds' head of diversity and corporate responsibility, argues for the importance of working with students from a much earlier point. 'We run our own programme – Eversheds Unlocked – where we choose 100 school students a year who are the first in their family to go university and have an interest in law. We have a three-day intensive programme with them, showing them how the firm operates, and looking at the skills needed to succeed in the law.' The scheme started with just 20 students, but now has 300 'alumni', the earliest of whom recently reached the point of applying for training contracts. The first alumnus was recently offered a training contract.
Debo Nwauzu, who founded the Black Lawyers Directory and the BLD Foundation, which runs a variety of placement, mentoring and training schemes in co-operation with law firms and businesses such as Barclays, stresses the importance of work in schools. Not least, she says, sound, early advice for aspiring lawyers is important: 'They need to understand, for example, that it is a mistake to take Law A-level if they are aiming for top universities and top firms.' In addition to the work BLD does with black and ethnic minority students, Nwauzu also sends copies of Black Letter Law, a 400-page directory of leading BME lawyers practising in all fields of the law, to schools: 'It's helpful for kids to see that someone like them can succeed in the legal world.'
Barclays' own school initiatives include its 'Life Skills' programme, which looks to help young people develop the skills needed to succeed from early on in life.
Exam grades are a blunt instrument, some note, because in a commercial firm there are many other skills of equal importance. As King puts it: 'A-levels are a short cut to demonstrating an ability, and demonstrating you can do it in controlled conditions, because that is what we have 500 people doing. They sit there for a finite period of time, with a load of words on a page, and they need to process it and write it down accurately and put a proposal to a client.' But she explains: 'That is not all we are looking for, and A-levels are not the only indicator. That's why a well-designed application process will look at how you overcome problems, how you achieve things. Because you need tenacity and all the other things that make people good lawyers.'
Delroy notes that law firms also need to train their own people who are involved in selection at this stage. 'You notice the difference between the kids who come from a professional family, who already have the right "lingo" and seem very polished,' she says. 'Some of the students we interview don't have that in their background – so it's about training your interviewers to allow them to see through, or past, that.'
Kathryn Riley, founder of Douglas Scott Legal Recruitment, confirms the need for a conscious effort in this area: 'One of our candidates, a three years' PQE solicitor, was recently asked in an interview what her parents did for a living. In feedback, the candidate questioned the motivation behind that enquiry.'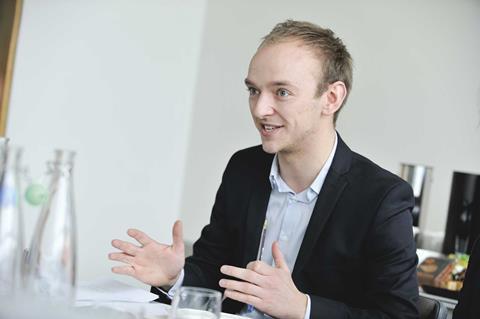 I think there are a lot of fantastic candidates who are bright and who are good with language, but who still can't break in

Alex Shapland-Howes
Delroy's point is underlined by Alex Shapland-Howes, managing director of Future First. His organisation finds state school-educated professionals willing to go back to their school as alumni to talk to students about their work. 'I think there are a lot of fantastic candidates who are bright and who are good with language, but who still can't break in,' he avers. Future First's partner organisations include Barclays, and law firms Taylor Wessing, Osborne Clarke and Ashurst. He adds: 'A quarter of those on free school meals say that people like them don't succeed in life. I think if you don't believe that people like you succeed, maybe you don't see the point of putting the work in.'
Julia Chain argues that mentoring and work experience may need to include a 'mentor' figure to take students through the basic norms of 'how to dress' in professional environments, how to manage going to restaurants, ways of writing and communicating, and so on.
There has been progress in firms when it comes to assumptions that once restricted religious diversity, Chain adds: 'When I started at Herbert Smith, there were quite a few candidates who, like me, were Jewish. But there was no way that law firms would let you finish on a Friday and leave early – it just didn't exist. And I got in, and once there said "sorry I have to leave on Fridays", and they said "but you didn't tell us". And I said no, but you need to give me a chance. And good old Herbert Smith, they did. And it worked. Because the truth is these things frighten people, but they do work – you make them work. And after a while they attracted more Jewish students and it became mainstream.'
Going up
Of course diversity at entry level is but one aspect to be considered here. Equally intractable on some counts is how well all lawyers are able to progress in their careers when their training is complete. Put simply, the balanced intake of male and female lawyers fails to translate into a balanced partnership, even allowing for the time lag that has seen the proportion of women solicitors soar in recent years. As Delroy relates: 'Someone from another firm told me proudly "we have great gender stats for the level just below partner – we have 50%". And I said, "so do we" and I'm not proud of that, because actually they are just stuck there. They said it's a gateway – I said no, it's more like a cattle grid – you can't get over it.'
Firms need to recognise, Chain says, that the point where a woman lawyer may be under consideration for the partnership track is also the point where she might be considering starting a family, and that might take them out of consideration. This, others agree, is a 'structural' problem for firms. 'One has to be very bullish and say – take a chance on them. They'll be here 30-40 years – so what if they work a bit less for five years?,' Chain says. She stresses that this is not about a weaker commitment to the firm or the client: 'It's a two-way thing. You need flexibility on both sides. Law's a job where you can't rely on leaving at five. But the question "can I work from home a day a week?" That should be looked at.'
The use of positive discrimination and quotas for promotion is complex, most present agree. Some have come round to considering the use of quotas – but differentiate this from any notion of 'positive discrimination', which seems to carry more negative connotations. 'I'm in two minds about this,' Delroy ventures. 'Coming in on a quota year would have troubled me. I would always have had that niggling feeling.' Chain concurs: 'I used to be opposed, but I'm beginning to think it is the only way to boost things.'
On positive discrimination, Lara Oyesanya, senior lawyer at Barclays, argues: 'Probably these are the wrong words. Because law is very competitive in nature – the term implies you didn't merit what you have achieved.' Delroy points to 'unconscious bias' training as important. Her firm instigated this for partners and others involved in making decisions about lawyers' progression in the firm, but there is an acknowledgement that the training needs to go wider to be effective: 'We have realised that it's not just about the key decisions on promotions. It's about every stage of a lawyer's career – allocation of work and allocation of client relationships. All those things are absolutely critical to the way people develop and the opportunities they get to flourish,' she explains.
Client side
Law firms are not making these decisions in a vacuum. Among the greatest influences on their behaviour is client demand, although this plays out in complex ways. For a client like Barclays, though, the impetus is clear: 'Law firms know we take this seriously. They know they have to present a mix as a firm. Not least, as a client, we need to be comfortable we have expertise from an unrestricted group of people.' This is, Oyesanya adds, a 'blue chip' norm.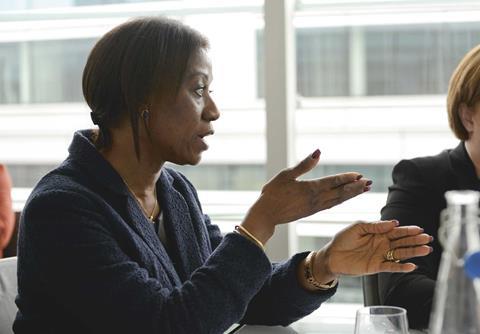 As a client, we need to be comfortable we have expertise from an unrestricted group of people

Lara Oyesanya
Riley, though, questions whether all clients use their influence in supportive ways. 'Firms' selection processes can be guided by the perception of what their clients are looking for. Hiring managers are drawing up shortlists of, say, half a dozen firms in their heads for where their next recruit will come from. If they do not get that exact fit they are thinking they may lose a client's business. Perhaps the appetite for change will have to come from the legal sector's own client base.'
Others have encountered clients objecting to the diversity of the team fielded. In one case, Chain recalls: 'I was the partner on a deal. A junior lawyer was going to be my second who was Indian by background. The client did not like that and rang another partner, who suggested that I move my junior to another matter. I said, "you do that and the team will resign". Instead I rang the client, and said, "I understand you're unhappy. He's the best person for the job. If you feel we're not the right firm for the job, fine." The client backed down. We never told the person concerned.' On a positive note, she adds: 'I don't know that it would happen today.'
Currently, these debates are taking place against a background of over-supply in the legal market, which complicates matters further. There are too many law students chasing too few places at leading firms. But those students settled on a legal career in the boom times. Can law firms rely on the oversupply of good people to continue? Or will they come under even greater pressure to change the way they recruit and promote?
Riley suggests that narrow selection criteria in the early stages of the role could also effect recruitment further along the line in more senior positions. 'There is a massive resource of candidates who have gone through a training contract, who could prove a fantastic employee in another area of law. They have already proved their ability and growth potential, but now they might be overlooked because of their education or degree level. Instead of looking at education, which might have hindered their entrance into this area years ago, why not retrain them and utilise the wealth of experience and knowledge they now have? There's social mobility that you could create here at 25 and 26 years old and this is a frustrating waste of talent.'
Expectations from ambitious professionals of what they want from life 'in the round' may also play a part. While Delroy regrets the fact that on gender balance in senior roles, 'the stats haven't changed in 15 years', she predicts: 'Men's roles, for example, will change – a lot of them have wives who work. They have to take a greater role, and they are more aware. It's something that might change. It's a massive generation issue.'
The Law Society Diversity and Inclusion Charter is the flagship diversity initiative of the legal profession. It is 'an instantly recognisable public statement of commitment by its signatories and a framework for positive action across all strands of diversity'.
Signatories to the charter believe that a commitment to diversity and inclusion is essential to reflect the society we serve today. They believe it makes business sense because it helps them to attract and retain the best talent, and enables them to understand and meet clients' needs more effectively and so provide a better quality service.
Accordingly, signatories commit to:
Strive to achieve best practice in our recruitment, retention and career progression practices as employers.
Support the development of good diversity practice by collecting and sharing with other signatories examples of practical activities that contribute to progress.
Assign responsibility for meeting our charter commitments to a named, senior-level individual.
Work together to develop and adopt future protocols that support the practical implementation of the aims of this charter.
Publish annually the diversity profile of our UK employees and details of our work on equality, diversity and inclusion.
Publish a joint annual report on the basis of a monitoring exercise to measure the impact of this Diversity and Inclusion Charter and its protocols. These reports will form the basis of regular dialogue with stakeholders, employees and clients.
Nearly 300 firms, including the UK's largest law firms, are signatories to the Charter, which is also supported by many major corporate clients. For more information on the charter, and the Law Society's work in this area, visit the dedicated website.
Discussion kindly hosted by Eversheds
Eduardo Reyes is Gazette features editor