Sarah Henwood talks to Eduardo Reyes about running the world's oldest law firm
BioG
EDUCATION
University of Leicester, arts, English, PPE (1983)
ROLES (1983-2018)
Marketing and business development:
PricewaterhouseCoopers; Yellow Hammer; Ernst & Young; Ashurst; Manpower; Dechert; Tenon; Linklaters (Asia); Freshfields Bruckhaus Deringer (Asia); MinterEllison (Asia); Clifford Chance (Hong Kong); Sherman & Sterling (Hong Kong)
Chief executive
Outward Bound (2004-2006)
Thomson Snell & Passmore (2018-)
Known for
Chief executive of the world's oldest law firm, Thomson Snell & Passmore
At Tunbridge Wells I exit the station and head up the hill to the town centre holding some scribbled directions. A man outside a coffee shop asks where I'm going and I give the address. 'Ah, law firm,' he replies. 'Up there on the left.'
The residents of this 'Royal' town have had time to learn Thomson Snell & Passmore's name and various addresses. While its current clients wonder what effect Brexit could have on their lives and businesses, previous clients might have worried about the pope's decision to excommunicate Elizabeth I, the outcome of the English Civil War, the loss of America and the French Revolution. They could have followed news of the Crimean War and the relief of Mafeking, or two world wars.
Founded on 22 July 1570, the Guinness World Records confirms, Thomson Snell & Passmore is the world's oldest law firm, and plans are being made for its 450th anniversary celebrations next year. As the firm prepares to move to new purpose-built headquarters, old documents, photos and paintings of 'old, very bearded men' are emerging. But aside from its use of the strapline 'Here for you since 1570', the firm does not have its history front of shop.
While the firm has stayed here, its chief executive Sarah Henwood arrived last year with a hugely varied career behind her. 'I had to go and remind myself on LinkedIn of my career path,' she admits. 'It's been a fantastic career, but it's not one that I've actually planned.'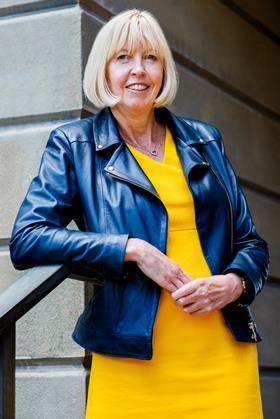 It started with a summer job at what is now PricewaterhouseCoopers, in the marketing department. She was offered a permanent job, and the accountancy giant created its first marketing and business development graduate trainee programme for her. From there she went to an advertising agency, and was then hired by Ernst & Young at a point when accountancy advertising and marketing was in its infancy. It was then on to New York and change consultancy Smythe Dorward Lambert (good communication is a vital part of change management, she notes).
Next came her first law firm, Ashurst, followed by Manpower, where she was business development and marketing director when the staffing giant was a sponsor of the Millennium Dome. It was then on to law firm Dechert in the US as it merged with Titmuss Sainer to handle the integration of two marketing and business development teams, and back to the UK to join accountant Tenon. There followed a change to run the charity Outward Bound, which had financial problems. 'I was brought in, basically, to apply commercial processes, a thinking approach to a charity,' Henwood recalls. Next came stints at Linklaters, Australian firm MinterEllison, Clifford Chance and Shearman & Sterling (Hong Kong).
That seems a dizzying list compared with the location stasis of Thomson Snell & Passmore. But Henwood sees a firm that has huge capacity to change, with a 'legacy of being able to embrace change and the right rates of change, in order to stay relevant and credible… It is an ambitious firm'. She sits on a management board that includes senior partner James Partridge, the finance and HR directors, and three elected equity partners. The firm is not an ABS, so as a non-solicitor, Henwood has a bonus agreement linked to firm performance.
THOMSON SNELL & PASSMORE
Founded: 22 July 1570 by a curate, Nicholas Hooper, a 'scrivener and drafter of documents'
Offices: Tunbridge Wells; Thames Gateway (opened 2005)
Senior partner: corporate and commercial solicitor, James Partridge
Employees: 243
Partners: 43

Other lawyers: 88
Trainee solicitors: 11
Turnover: £21.2m (up 5.9% on 2017)
Ranking: 115 (top-200)
Legal 500 2019 – six top-tier departments, 34 recommended lawyers
Chambers UK 2019 – Five top-tier departments, 20 ranked individuals
Ranked top-tier nationally, Chambers UK and Legal 500, for Court of Protection work
Best trainer – Medium Regional Law Firm 2017 and 2018, LawCareers.Net
Commercial Property Team of the Year 2017, Solicitors Journal
Excellence in Employment Law 2017, Wealth & Finance
Twelve years ago the firm added to its home among the stucco, terraces and parks of Royal Tunbridge Wells a Thames Gateway office, giving it a base in one of the biggest designated regeneration areas in Europe. Not least, the firm's leadership felt it had to commit to that area with a physical presence to replicate the roles its people traditionally had in the communities they serve – as volunteers, school governors and charity trustees. It sought to 'prove that we were serious about helping businesses up there who were part of the wider regeneration project'.
London, though, is not part of the firm's future plans. 'I'm not persuaded at the moment,' Henwood says. 'Not because we don't have clients and big referrers in London, but part of the advantage of being in the south-east is, you get the quality service but not at London prices.' She recognises a 'snobbery' can attach to firms with London postcodes, but insists: 'Having worked with London firms and come here, I know the lawyers here are just as good, if not better.
'People want to come and work here because they have challenging and rewarding careers. Clients want to come here because they have excellent service, a very personable service, from people who care about them and care about their business and their personal circumstances; people who will give them great quality advice and don't want to screw it up.'
The firm's income divides roughly 50:50 between private client, and the commercial areas of corporate and commercial, dispute resolution, commercial property and employment.
A core client demographic is family-owned or owner-managed businesses (the SME market is Thomson Snell & Passmore's 'sweet spot'). The firm sits in a wealthy area, but even in the town centre there is evidence that some businesses are better at tapping that affluence. There are high-end shops like Bang & Olufsen, but the strikingly handsome opera house is now a Wetherspoons.
A focus on 'succession planning' is key with such clients, and here the firm's story ('we're 19th generation!') is relevant. The firm can identify several clients as 'fourth generation' clients. Families and succession also point the private client practice towards serving an ageing population. 'We were looking at stats for the south-east and the way the population is going,' Henwood notes. 'The 65-90 [group] is growing faster and so with that will come accompanying care services, infrastructure, health, hospitals.' The firm is working towards a dementia-friendly business accreditation, and several staff, including Henwood, have become 'Dementia Friends'.
If you treat people like adults, they'll behave like adults. You don't need 1,000 layers of bureaucracy between you and what needs to happen
That demographic change, the firm recognises, is happening in tandem with technological developments that mean 'a faster and faster environment', where somehow the traditional role of 'trusted adviser' has to be delivered with the 'efficiency, effectiveness, responsiveness' of clients' 'instantaneous' worlds.
On social media, the firm has acted with a confidence that a City or international firm would likely baulk at. Its main Twitter account can be used by all staff, and they are encouraged to send tweets and post pictures – reacting to client and community events, and relevant news stories. 'We're adults here,' Henwood observes. 'If you treat people like adults, they'll behave like adults. You don't need 1,000 layers of bureaucracy between you and what needs to happen. I think people really enjoy that approach.' It is not taken for granted that the next generation will use the same advisers as the last, so such visibility is necessary to secure future instructions.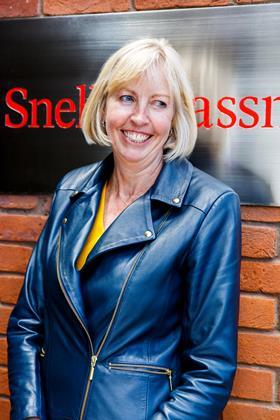 Importantly, Henwood says, an approach that stresses responsibility and trust is reflected in the firm's trainee programme: 'Trainees come in and they actually do real work and meet clients. It's not, "Go and do the photocopying!" That is recognised both externally in the market and by the trainees.'
The firm sets itself 'hairy, audacious goals', Henwood says, 'which we do purposely, because that challenges you to think differently about your business and identify ways that you can seek to achieve.' Goals are 'stretching', but not 'dispiriting', she adds.
The firm uses various benchmarking surveys, including an annual report by Smith & Williamson and the Law Society's own yearly bellwether. 'We can benchmark ourselves against our peers and then you can see what you're really good at and the areas that you need to push a bit harder on,' she says. The firm is tracking the competitors it watches. 'Fee revenue was up 5.9% this year,' she notes.
When clients are making decisions, they're really making decisions about their history and their future… it's very powerful
Part of Henwood's remit is meeting clients, as it was in previous roles. Compared to corporate clients, she says, 'these guys have skin in the game'. They are 'people who built their businesses… it's come from family, or they are entrepreneurs… it's really personal. [When] I sit down and talk with clients I say, "Where did it all begin?". We go back to "when I was 16 and digging trenches on the building site". When [these] people are making decisions, they're really making decisions about their history and their future… it's very powerful.'
The firm captures client satisfaction through a 'net promoter score', to check its advice and service are meeting client expectations, and the annual staff survey is also closely analysed.
And what of Brexit – an external threat to clients that follows a timeline that includes the Civil War and the French Revolution. The firm has run a 'Brexit Barometer' since the UK voted to leave the EU, 'asking our clients on a regular basis some key questions to see how people are feeling', Henwood says. The barometer includes the use of voting technology at client events.
While a 'Leave/Remain' map of Kent would show Tunbridge Wells as a 'Remain' constituency in a sea of 'Leave', Henwood says: 'There is a resilience in small to medium-size enterprises about just getting on and addressing and doing stuff. Everybody knows Brexit's going to happen. When I talk to them, they say, "Well, there are other things happening as well". I don't have a crystal ball,' she adds. 'None of us can tell, but I am reassured. From all the conversations I've had, I've been pleasantly reassured and surprised by what our clients are saying – and they're not being naive, they're not being stupid by any stretch, they're just [saying], "we've got other issues we're dealing with in our particular sector… We've survived, we'll survive again".'
It is about putting clients first. It's not about greed, avarice and all of that and it's huge on integrity. It is about doing the right thing
Thomson Snell & Passmore's new building, which is near completion, sits behind trees and a low hoarding, visible from the meeting room Henwood is talking in. It is large, handsome and copper-hued, and will allow the lawyers and staff of its three Lonsdale Gardens offices to combine under one roof in a building with better networking and a much smaller carbon footprint.
This coincides with an ongoing change in the way lawyers and staff work. The new offices will be open-plan, and the expectation is that there will be a more systematic approach to agile working patterns. Remote working is not suitable for all roles, Henwood notes, but adds: 'Most of our clients don't really mind where you're working, as long as you're accessible… irrespective of where your environment is. It's different for different departments,' she adds, 'but we wouldn't want to put it under the radar, because it's something that we [should] be proud to be able to embrace.'
Henwood says that as the firm sets about any change, its culture is important. There is a tone she says is set from the top, by senior partner Partridge. 'It's pastoral… caring, it is about putting people first, it is about putting clients first. It's not about greed, avarice and all of that and it's huge on integrity. It is about doing the right thing.'
In facing the future, though, there is no getting away from the firm's past. When the props team of Downton Abbey needed old wills, deeds and documents, they came to Thomson Snell & Passmore. It seems certain such requests will always be a part of this firm's future.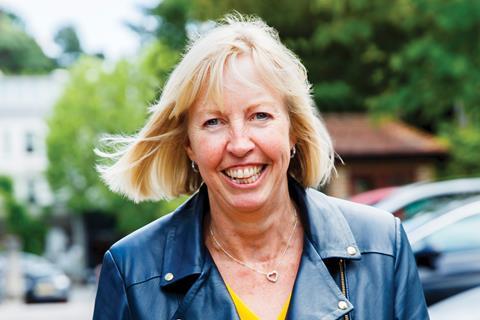 Features editor