After being head of a family law department at a regional firm and director in a niche practice for a number of years, I realised what made me feel more fulfilled was helping and supporting clients at a difficult stage in their lives rather than management. Before I entered the law I was a district nurse and community midwife, where I relished the holistic care and hands-on support I was able to give patients. This inspired me to embark on a legal career, yet reaching a stage in law where management was more of a priority rather than client care made me realise that I needed to go back to what I loved most about family law practice: the rewarding work.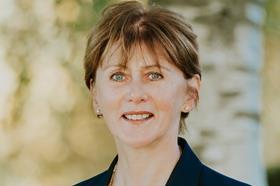 I was a woman setting up a family law practice on my own. Of course, over the years I have met people that underestimate you. However I have to say that during the process of setting up my practice I did not come across any of this attitude, but quite the reverse.
Setting up on my own opened the door for many exciting opportunities to work in different locations and help clients through varying circumstances. You are not spending your life in meetings but enjoying the new challenges that arise. Of course it is daunting to leave the perceived security of a larger firm. Yet the reality is that you then have the freedom to try services and providers you really believe could support your clients, rather than others more senior making the final call. For example I was able to choose the counsellors, family therapists and independent social workers that could support the needs of my clients.
I now hope to support others to work in the flexible way - Here are the steps that I found the most helpful when setting up my own practice.
Maximise your connections
You need to think about the source of work and the work that you will have at the start. I was fortunate to have my clients go with me and to already have an established source of work, whether former client referrals; other professional referrals and accreditations and professional recognition. You need to have a profile that is strong enough to generate work for you personally.
The most recent development of my career was to qualify as an advanced hybrid family mediator which uses a cross between commercial and family mediation to assist family clients – this was an attractive asset to add to my offering.
Don't skip the business plan
I spent many hours on a detailed business plan which was time well spent. It helped me to focus on my plan for the first 5 years and likely income. The plan was also crucial for the bank and for the SRA when applying for the registration of my new business. It is also a work in progress which can be adapted and updated as the business matures.
Don't forget the finer details
Name – This needs to reflect what you do to make it easier for others to understand what you do.
Logo – This will be the symbol of your business. It needs to be easy to replicate. You also need to check that the logo is not already in use.
Website – This is a worthwhile investment and something that you should be able to expand as you mature. Look at a system that will be able to be changed easily and so avoid the additional costs of paying for all changes.
Social media – Look to set up the various pages for your new business and consider consulting with social media experts.
Resources – Legislations and case law – Technology makes this easily available online. Research the different providers and discuss the costings and what they will include.
Banking - Check a number of banks by talking to them and get the best possible rates and conditions.
Venues - Do you want to have a traditional office or do you want to have venues to meet which are more flexible and so convenient for your clients?
Seek expert advice
Legal – It is helpful to have a link with a strong commercial practice that can be used for commercial issues – for example divorce and family business issues.
Accountancy – It's crucial that you choose an accountant that you feel comfortable with and can give guidance on the best strategy for tax and structure of your new business.
Utilise tech to your advantage
Technology – This needs investment because this will make your job easier.
Phones – lt is worth researching phones, pc, laptop, tablet and making sure that these can all be synced and systems that will be efficient and cheaper to run. Also consider where you will use each and the weight if you are carrying around. A cloud system will give you the flexibility to access your system on a PC; laptop; phone and tablet. This makes it possible for you to use your time efficiently wherever you are.
Broadband – It's crucial to have efficient broadband for your systems to be supported without interruption when choosing the main location you will be working from, whether that's at home or a co-working space.
Consider support
Phones – Think about whether you want to have staff to answer phones, you want to do this yourself or you wish to outsource.
Admin – Do you want remote support, employ staff or seek flexible staff to help you as needed.
IT – There will always be glitches or you may want to expand so it is vital that you have a resource that can be contacted and respond quickly to sort out any problems.
Insurance
Professional indemnity insurance – A good business plan will help to reduce the premium that you have to pay.
Life insurance – Setting up on your own you need to consider your family should anything happen to you.
Health insurance – When you work for yourself you need to get back to work as soon as possible after illness. Private health insurance will help you to do this.
Linda Lamb is Director and a solicitor at LSL Family Law