Monaco Solicitors won the 2021 Law Society Award for Excellence in Technology and Innovation for our Virtual Lawyer AI employment law advice project. We are proud to say that our Virtual Lawyer tool is helping increase access to justice by making legal advice in employment law available for free for tens of thousands of users.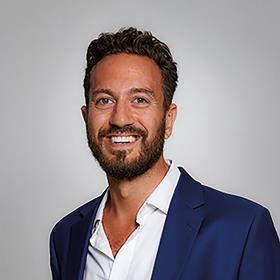 The user-friendly, intuitive interface allows more vulnerable groups to use it confidently, especially where they would not be able to afford to pay for legal advice. It creates a number of documents for the lay user: advice letter, without prejudice letter, response to reply from employer, grievance letter, and ET1 employment tribunal claim form details. These are the key documents in progressing an employment law case out of court.
Access to justice
Since the pandemic, the average duration of an employment tribunal case is 43 weeks – five weeks more than pre-Covid times. In our experience, employers are using this knowledge to kick the can down the road and refuse to settle cases out of court, especially with litigants in person. The employment tribunal backlog in England and Wales was 51,614 by the end of February 2021 and tribunal hearing dates are now into 2023. And legal aid services are on the brink of collapse.
Judging from our own experience of around 20,000 enquiries per year, 93% of people who contact us will not secure representation by a lawyer, primarily due to the high cost of a lawyer's time compared with the relatively low value of the case.
Why did we make Virtual Lawyer?
When the pandemic started, we were overwhelmed with enquiries from mainly low-income workers. We came up with the idea for Virtual Lawyer to help fight the corner of low income and vulnerable groups.
We were being forced to turn away 85% of people who enquired with us due to the low potential value of the case versus the high cost of lawyers. Most people are unable to afford representation from a traditional lawyer because of the high costs typically involved, averaging around £300-£500+VAT per hour. Before Virtual Lawyer, employees who could not afford a lawyer would have to try to sort everything out themselves, including figuring out what to do and how to write the various letters needed.
If they could not do that, they had no way of progressing their case. We know that their helplessness and despair in such circumstances often give rise to mental health issues, which in turn decreases their prospects of getting another job.
Existing free legal letter templates were too rigid and generic to provide the nuanced letters that would be needed to get effective outcomes in complex employment cases.
How we did it
We identified that AI could address this, so we forged a data science team, built partnerships with UK universities including UCL, Exeter and Surrey, and were awarded around £100,000 in government funding from Innovate UK to develop an advanced AI powered platform.
We hired an in-house data science team, and I undertook study and training to learn to code in Python, not to any great level, but just to better understand how to translate legal logic into code.
Given that our problem was around understanding the language of common people, rather than the legalese used in AI for contract review, we knew we needed something different. We teamed up with Imperial College to perform a literature review of the latest academic papers to fathom which language models we should consider using. We found especially helpful a 2020 paper by Haoxi Zhong et al entitled A Summary of Legal Artificial Intelligence.
We chose to use an open source model fine-tuned on our own proprietary dataset. The challenge really is storing and accessing your data in an orderly fashion and having the domain specialists, in this case lawyers, with the ability to see the data wood for the trees.
Regulatory concerns
The time will come when a machine will be checking and sending legal letters to the standard of a junior paralegal. When that happens, would the law firm be obliged to inform the other side that the letter was not produced by a human and would that be a breach of client confidentiality?
Furthermore, the advice given is limited in scope in that it tends to give similar advice to most people, being to send a without prejudice letter if you want to leave your job. It is possible that some users would not understand that sending a without prejudice letter could sour their employment relationship and therefore a solicitor should advise them about this on the telephone. It is all well and good to want solicitors available for everyone, but solicitors are expensive and not everyone can afford them. In fact, very few people can afford them.
It is important for regulators not to judge AI in access to justice by the high standards of human solicitors. Of course it will not be as good as humans for many years to come. But solicitors can only be afforded by less than 1% of the population. Surely it is better to have something which provides lower-quality advice but is free and therefore accessible to all.
Resistance from the profession
Some parts of the profession, including some of my own lawyers, were sceptical initially because they saw such technology as a threat to their long-term futures. This is not a threat to the profession but instead it opens up a latent market of people who would never normally use lawyers. These people can self-serve with additional advice purchased from traditional solicitors firms, so it helps remove barriers to entry to the profession.
We have also heard it said that Virtual Lawyer cheapens the profession and has the effect of commoditising legal advice. While we do not want to take anything away from the superb job which most solicitors do, again we must draw attention to the silent majority of people who have never used a lawyer, apart from perhaps to buy a house or get divorced.
Since launching Virtual Lawyer, we have also launched the Monaco Academy. This is a groundbreaking unit of trainees using our AI for training, supervision and also providing legal services to clients who would not otherwise be able to afford it.
It is also helping to expand our team of senior solicitors. Previously, despite paying competitive salaries, we struggled to recruit as a small and relatively unknown firm. Now, having won the Law Society award, solicitors feel more confident joining a cutting-edge practice like ours.
Other areas of law
We would like to expand our offering to other areas of law, and so if there are any firms which focus on providing advice and access to justice to individuals and would like to speak to us about a collaboration, we would be happy to help.
What advice would you give other firms on the introduction and use of AI?
People think that data science alone can solve problems but actually it is harder to find experienced legal professionals who can break problems down into the very logical approach needed to successfully implement AI.
The future
We see the future as AI helping to open up the law so that everyone has access to and understanding. Our aim is to become the company which does law in the same way that Google does search, Facebook does social networking and Amazon does shopping.
Apart from AI, other exciting developments to watch include Web 3.0 and using blockchain technology to authenticate little parcels of legal advice. This would allow us, for example, to deliver legal advice through an online forum and have parcels of legal advice packaged up with the data regarding the advising solicitor. An employee would be able to post their case details in a forum, receive a one-line piece of advice from a solicitor as a quick comment (rather than, say, a letter). Then they could take that advice to their employer, who could check the authentication of the solicitor who advised on the matter, without having to engage in direct correspondence.
Alex Monaco is senior partner at Monaco Solicitors, London