The lord chancellor has today announced 'quick wins' that will inject up to an extra £51m per year into criminal legal aid. The Law Society welcomed what it said were the first fee increases in 25 years - but highlighted the need for greater investment.
The Ministry of Justice, which began reviewing criminal legal fee schemes at the beginning of 2019, received nearly 500 consultation responses to a proposed package of accelerated measures. This covered unused material, paper-heavy cases cracked trials, sending cases to the Crown court and pre-charge engagement.
In a ministerial foreword to the government's consultation response, Robert Buckland said Covid-19 delayed the department's response but 'through these quick wins we can inject an additional £35m to £51m per year into criminal legal aid'.
The ministry will proceed with nearly all of the proposals set out in the consultation. For instance, practitioners will receive a fixed payment of 1.5 hours for the first three hours spent on unused material. However, payment for work sending cases to the Crown court will increase from two to four hours, paid at magistrates' court hourly rates, after the ministry heeded the Law Society's point that sending hearings typically takes up to a full court day.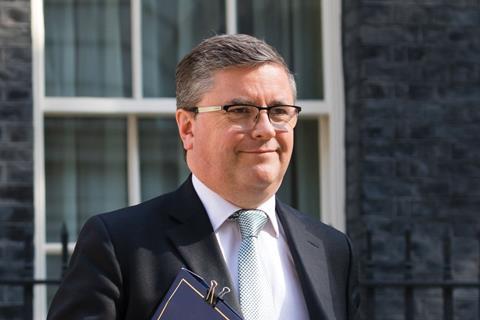 Practitioners will be consulted on remuneration for pre-charge engagement this autumn, after the attorney general issued new disclosure guidelines.
Unexpectedly, Buckland also announced plans for an independent review of the criminal legal aid system in its entirety, which will consider working practices and market incentives.
Representative bodies welcomed today's measures but highlighted the need for further support.
The Law Society said the fee increases were a 'small step in the right direction' but added that a 'giant leap' in investment is needed to ensure criminal legal aid firms survive.
Simon Davis, president, said: 'A profession which was already perilously underfunded before the pandemic - with defence firms sinking at an alarming rate - has been plunged into even choppier waters by Covid-19. Social distancing requirements and overstretched courts mean work for criminal legal aid firms has fallen through the floor - leaving many hanging on for survival. In this light, the criminal legal aid fee increases announced [today] are a welcome small step in the right direction after two-and-a-half decades without a rise in funding.'
Davis welcomed the independent review, saying 'it should not be the paymaster who dictates whether that pay is sustainable'.
The Bar Council said it was pleased that barristers will finally be paid for work they are obliged to do to prepare cases properly for court. Amanda Pinto QC, chair, said: 'Nonetheless, the rates of pay must be revisited as part of the wider independent review, which we look forward to engaging with, to ensure the sustainability of this vital provision. Without further support from the government we fear that this great public service will disappear.'