All but two of the top 25 law firms have signed up to provide data to a platform which gives clients continuous data on their bills and unbilled work in progress, the system's developer claimed yesterday. Nicholas d'Adhemar, founder and chief executive of UK start-up Apperio was speaking as the company announced it had raised £7.5m from investors to fund its expansion.
Apperio is 'cloud' system through which law firms provide information for corporate subscribers. Under the company's business model, the firms provide daily data from their practice management systems which the relevant clients can view on an online 'dashboard'. Clients pay a tiered subscription based on their volume of legal fees.
Network Rail and 'challenger' online bank Monzo are among the users of the system. 'It gives us real time visibility of bills and unbilled work in progress as it is accrued,' Dean Nash, GC at Monzo Bank, told the Gazette. 'With that information we can turn around to the firms ask "Why is this so high?" with the objective of reducing legal spend.' Nash said that membership of the scheme was not mandatory for members of the bank's 'informal' panel but that all had signed up. 'If we feel it is adding value we will make it a term,' he said.

D'Adhemar said that the idea for the service originated in his wn experience as an inhouse lawyer. 'Fees are always over budget. There's always a conversation around the completion period about why fees are a multiple of what was envisaged.'Apperio, founded in 2013, claims that law firms as well as clients benefit from the technology. 'Most practice management systems are 20 to 30 years old, and it's very difficult to extract meaningful data,' d'Adhemar said. The dashboard approach would allow firms to cut the payment cycle from the current average of 145 days, he added. So far 80% of top law firms by revenue, including 23 out of the top 25, had signed up in the UK, he said. 'I'd be disappointed if we did not have 100% plugged in in the near future.'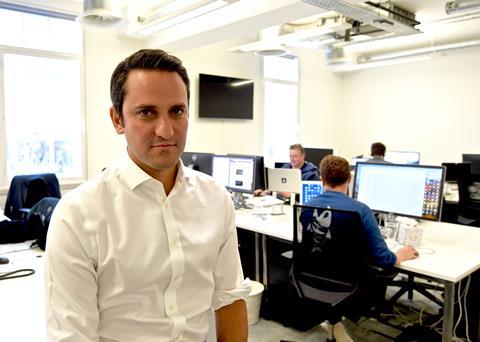 This week's fund-raising will help the privately-held business grow, especially in the US. Ian Milbourn, partner at venture capital firm Notion, said: 'I've felt at first hand the pain and frustration of opaque billing. The sector is ripe for disruption.'