Magic circle firm Allen & Overy has revealed a 39% gender pay gap disparity within its entire workforce - six months after omitting partners from its first government-mandated report because the data 'would not tell us anything we don't already know'.
According to the firm's UK Pay Gap Report, published this afternoon, A&O's overall combined UK partner and employee gender pay gap is 39%.
Figures published in March relating to the 12 months ending 5 April 2017 focused on the hourly and bonus gender pay gaps for all men and women 'regardless of their role and seniority', showing a median hourly pay gap of 27.4%. However, the data did not include partners. The firm told the Gazette at the time that the government's reporting requirements specifically applied to 'employees', which partners are not, and that including the data 'would not tell us anything we don't already know - that there are not enough women in the senior positions'.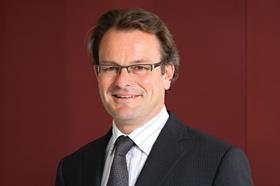 The firm says it has published its 2018 report now because it wants its data to be 'timely and relevant'.
Today's report confirms the lack of gender balance higher up the ranks. The report states that the overall gap is 'more pronounced' when partners are included because it has a 'much higher' proportion of men than women in the partnership, and a 'higher number' of men in the most senior partner positions.
In London, there is a 32.8% median pay gap for all employees 'regardless of their role or seniority'. A footnote states that 'for the avoidance of doubt, partners are not included in this population'. The firm's Belfast office, which houses A&O's support services and legal services centres, has a median gender pay gap of 16%.
Wim Dejonghe, the firm's senior partner, says the firm is 'determined to see more change happening, particularly among the partnership and other senior positions'.
Sasha Hardman, global HR director, told the Gazette that the firm is committed to talking to its female employees 'to understand what their day-to-day realities are, what things would be most helpful for them and what changes we could make'.
The feedback has resulted in the firm introducing reverse mentoring and office hubs to reduce commuting times. A&O opened a hub in Vauxhall, southwest of Central London, earlier this year. Hardman said the firm is 'monitoring' how well the hub is working before additional hubs are considered.
The firm does not have a 'blind CV' approach but Hardman said headhunters are told to ensure women account for at least a third of shortlists for partner appointments.