Two alternative business structures could reshape the family law landscape as they try to make the separation process less acrimonious and more efficient.
Calibrate Law has been set up by retired hedge fund manager John White, solicitor Guy Davis and John Pryor, who spent 30 years as an operations director in the construction industry. The firm, which was granted an ABS licence by the Solicitors Regulation Authority last week, will focus on family law, litigation, and tax and legacy.
White said: 'It struck me, as a previous hedge fund manager, how we can have an industry where one's interests are so diametrically opposed to one's client in terms of time, price and efficiency. It is my suspicion, and I have seen it first hand, that some lawyers - not all - amplify problems in their own economic interests. It cannot be right in any industry where a user cannot quantify the scale, time or cost of a process. If you think about it, the most important things of all, it has to be our children. They are the most impacted by what we can see is a very antiquated business model.'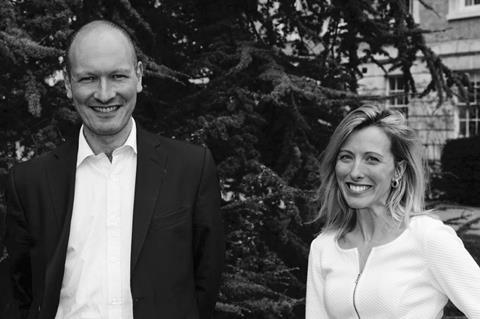 Davis says the family team will 'try and solve things' before problems can arise by focusing on, for instance, prenuptial and cohabitation agreements.
Calibrate Law is described on its website as a 'multi-disciplinary firm able to handle all your legal and accounting needs'.
White says: 'It surprises me that family lawyers know nothing about financial services when one of their roles is to divide up financial assets.' Davis adds that many accountancy businesses have set up law firms: 'We're trying to bring accountancy firms back into the legal profession... We're trying to level the playing field'.
Meanwhile, barristers Samantha Woodham and Harry Gates, of London family law chambers 4PB, insist they are not trying to eliminate solicitors from the divorce process with their venture, The Divorce Surgery. Their ABS licence was granted by the Bar Standards Board.
Woodham says the current divorce system 'can make a couple in conflict make their relationship worse just by virtue of a litigious process'. She hopes the surgery 'will align expectations better'.
Couples will have two meetings with an accredited family law barrister - separate introductory sessions followed by a joint advice session identifying the outcomes a court is likely to consider to be fair. Couples then decide what the next step should be, such as attending mediation or instructing solicitors. Fees start from £3,000 per couple, of which 1% is donated to access to justice charities.
Woodham says: 'At the end of a court process, when all the lawyers have gone away, a divorced couple has to start talking and communicating on a practical level. We are inviting couples to start as they mean to continue; taking responsibility for their own situation and actively engaging in moving forward.'