Criminal defence lawyers should let children in care detained by the police know they are on their side, according to best practice guidance designed to end the criminalisation of young people.
The Howard League for Penal Reform and Youth Justice Legal Centre, which is part of Just for Kids Law, have produced a 10-step guide, unveiled today, as part of a wider programme to end the criminalisation of children 'looked after' by a local authority under the Children Act 1989. They say looked-after children are disproportionately criminalised compared to other children, are less likely to receive support from family or other trusted adults and should be entitled to additional protections.
The guidance states that lawyers should contact police as quickly as possible after they have been notified of a child's detention. To gain the trust of the child, who may have a history of being let down by adults, the lawyer should let them know they are on their side and stress that they are not connected to the police.
Around 60% of children in the youth justice system have speech, language or communication difficulties, so lawyers should avoid legal jargon. Children should be made aware that they are entitled to speak to their lawyer at any time. Before a police interview, the lawyer should suggest their young client - who may be too embarrassed to ask - goes to the toilet. They should also try and get the child to eat something, even if it is just a biscuit, which can have 'huge bearing on how children "perform" in the interview'.
Lawyers should ensure police have followed a 10-point checklist for children accused of committing a crime in children's homes. This includes obtaining information on what the disciplinary policy of the children's home is and question why the police has been involved.
Dr Laura Janes, legal director of the Howard League, told the Gazette: 'Looked-after children in residential care are 10 times more likely to be criminalised than other children. That is a national scandal. The aim of this guide is to empower criminal practitioners on the front line to take action to counter this appalling trend by providing 10 practical steps that can be followed to advocate for better outcomes for looked-after children at the police station.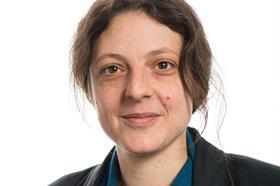 'We are delighted to have worked with Just for Kids Law and the Youth Justice Legal Centre to create this step-by-step guide to support lawyers, many of whom feel strongly about this issue but may not know what they can do to challenge the status quo.'