Solicitors could start demanding that barristers accept lower rates in a supermarket-style 'price war' if chambers are forced to publish prices online. Law firms will compare one chambers with another in search of the best deal for clients, last Saturday's Bar Conference heard.
The prospect was raised at a session on plans by the bar's regulator to comply with Competition and Markets Authority recommendations on consumer transparency. A Bar Standards Board consultation paper last month proposed two options for displaying prices: each barrister publishes prices for their three most common types of case; or chambers publish information on price ranges, indicative fees for standard work or average fee. Price publication for public access barristers would be mandatory.
The debate at Saturday's conference suggests the regulator faces a rough ride in getting the proposals through. Solicitor Fiona Fitzgerald, chief executive of chancery and commercial set Ratcliffe Chambers, said the plans are problematic because many of her barristers do a mix of public access and referral work: 'How do you distinguish between that information? Do you provide that information for all your clients or do you simply look at putting together a separate website just specifically focused on those elements?'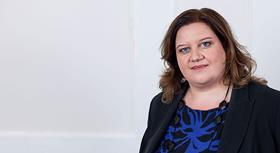 She added: 'Another challenge is the publication of fixed fees and hourly rates. Rates change depending on the complexity of the work. I have one barrister, for example, who charges a very different rate on one case to another. We look at the volume of work; the type of clients we're talking to; and whether we're busy or not.
'How we are going to provide evidence showing a range, say from £150 to £450 [an hour]? Obviously the solicitors ringing up are going to say "I want the £150 please". We certainly don't want to get involved in a price war. We don't want to find ourselves like Tesco's and Sainsbury's arguing over who's going to charge less and we're checking each other's websites to see who's [charging what].'
Naomi Ellenbogen QC, joint head of employment and commercial set Littleton (and vice-chair of the BSB) outlined her own chambers' concerns. Just 1.5% of the set's work is public access, and the clients and solicitors with whom Littleton deals are sophisticated, she stressed.
'We [Littleton] have looked at publishing price information and made a conscious decision not to. Interestingly, our competitors seem to have done the same. What underlay our rationale was not simply a desire to be secretive, but because we do a variety of forms of work. Everybody from the most senior to most junior practitioner not only does a raft of different types of work, but will work at vastly different rates including pro bono, and [on] government work which is cheaper than commercial.'
Ellenbogen added that Littleton also runs fixed-fee plans with particular solicitors and clients 'who come to us a lot', adding: 'We would not want somebody to be put off from coming to us because we were purporting to have a more rigid fee structure than in fact we have. We also don't think price is the key determining factor. It could also be anti-competitive if all of us in our practice area are getting together by either collusion, heaven forfend, or by just keeping an eye on each's websites and ending up with pricing that works to the consumer's disadvantage.'