Global accountancy giant EY today laid down a significant marker in its expansion into legal services with the capture of forward-thinking firm Riverview Law.
The acquisition, announced this morning, is expected to complete at the end of this month after which Riverview Law will be known as EY Riverview Law. No financial details were revealed.
The deal marks another step in what has long been predicted would be the rise of the 'Big Four' accountancy firms to rival - and possibly overtake - the biggest existing law firms. Each of those four, EY, KMPG, PwC and Deloitte, now provide reserved legal services.
To give a sense of the scale of their financial might, EY reported income of £2.35bn in the UK last year – far in excess of any law firm's turnover in the same period.
EY, which entered the legal market in 2014 through an alternative business structure, says it now has more than 2,200 law practitioners in member firms across 81 jurisdictions. According to a statement it now intends to enhance and scale up its legal managed services offering and help clients to increase efficiency, manage risk and reduce costs of routine legal activities. The company said the acquisition helps give EY 'first-mover advantage' in legal managed services and establishes it as a 'leading disruptor' of legal services.
Riverview, led by Karl Chapman, has been at the forefront of efforts to change how legal services are packaged and marketed, marketing itself as a fixed-fee provider for blue-chip clients with an emphasis on technology.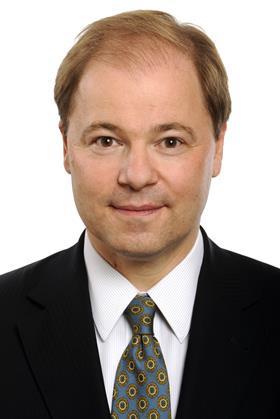 Cornelius Grossmann, EY Global Law Leader, said: 'Legal managed services is one of the fastest growing segments of the legal market. This acquisition underlines the position of EY as a leading disruptor of legal services; it will provide a springboard for current EY legal managed services offerings and bolster the capabilities that we can help deliver for EY clients.
'We recognise the expertise that Riverview Law has in this growing market area, which when married with the global EY footprint and legal understanding will help drive significant opportunities for EY clients.'
Riverview was created as a trading name for LawVest Ltd, whose shareholders included DLA Piper and HR outsourcing firm AdvisorPlus. The firm was among the first alternative business structures to enter the commercial market, offering annual contracts providing unlimited legal advice, scrapping hourly billing and fixing fees on all services.
Initially a team of around 75 lawyers, including 43 barristers, were recruited to work in a corporate rather than partnership structure.
In 2013, the firm unveiled plans to hire 100 new staff including lawyers, business law executives, client managers, IT developers and data analysts. Chapman stated the firm's recruitment policy was to eschew qualified lawyers and take on school leavers only who could be trained in-house.
The firm has also worked with the University of Liverpool to find ways of applying artificial intelligence to legal processes.
The firm has also worked with the University of Liverpool to find ways of applying artificial intelligence to legal processes.
But the most recent published accounts, covering the year ending 30 September 2017, show the business was not having the impact some had predicted.
Riverview Law actually reported a net loss of around £17,000, with net liabilities of more than £2.3m. The average number of employees, including the directors, was reported as 93.
Karl Chapman, chief executive of Riverview Law, said: 'The legal profession is going through a period of significant global upheaval. Changes in regulation, technology and most importantly customer expectation create an opportunity for a more flexible and customer-centric approach to the provision of legal services. We believe that the combination of the Riverview Law operating model, operating platform and people, alongside the EY brand, EY clients, existing legal services offering and global scale is a winning formula for the legal market.'