Litigation funder Burford Capital says the legal finance market has grown even more quickly this year than in 2017, as its results continue to reflect significant profit increases. In its interim results for the first half of 2018, Burford reported profits up 17% to £126m, and turnover (also up 17%) of £156m.
The company, which has offices in New York, London, Chicago and Singapore, now has total assets of £1.2bn and estimates it has captured up to 60% of the litigation funding market.
Burford said in March, with the publication of its annual results for 2017, that a 'corner had been turned' in the way that litigation finance had moved into the mainstream of the legal industry. 'We pointed not only to our own results and survey data, but also to the sheer increase in public attention to litigation finance,' said the company this week.
'That trend has continued. Last year had already seen a sea change, with legal media coverage of litigation finance showing striking increases. The trajectory is even steeper in 2018, with as much media coverage generated in the first half of this year as in all of 2017.'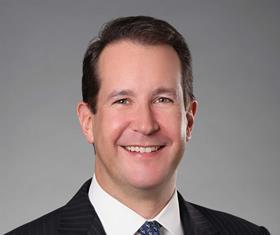 In the first six months of 2018, Burford committed around £223m to new to single case and portfolio funding, compared with around £119m in the same period in 2017.
Three-quarters of law firms for which Burford financed a single case have later brought the company additional opportunities, 40% of which have been for portfolio investments.
Shareholders have been told to expect a 20% increase in their dividend for the first half of 2018. The company, which is listed on the London stock exchange, saw its share prise rise 12%.
Christopher Bogart, chief executive, said the past half-year affirms the trends Burford has set for more than eight years. 'The simple fact that we committed half-a-billion dollars to new investments in the first half of the year, historically our slower period, fills us with excitement for the continuing potential of the business,' he added.