Maritime specialist Ince & Co has informed staff that at least 30 roles are likely to be made redundant after a review of the business concludes.
The international firm held meetings with employees this morning at which they were informed between 32 and 36 fee earner and business services jobs are expected to be cut.
According to accounts for 2016/2017, the firm had 253 staff, meaning around 14% of the workforce is potentially affected.
The decision follows a number of changes in recent years which have prompted a restructure. The partner remuneration model has been redesigned, sector groups realigned and greater investments made in new premises and IT.
In a statement, the firm said it wants to review staff numbers to ensure it has the 'right people doing the right job in the right location'.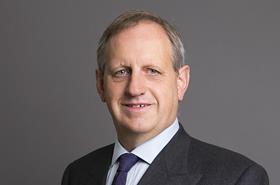 Andrew Jameson, head of Ince & Co's London office and global HR director, said: 'We have a highly successful business and continue to be recognised for the quality of our people and clients in the sectors and geographies in which we operate.
'However, like all businesses we need to adapt to ever-changing market conditions by ensuring that we have the right people doing the right job in the right location. While the proposed changes that we are making are for the good of our business and the ongoing success of our firm, we recognise that this will be unsettling for our people, who we will be fully supporting during this difficult period.'
It is understood the majority of fee earning roles affected will be at associate level, with few partners involved. In business services, it is recognised that fewer people are required due to technological upgrades and the relocation of certain partners to international locations.
According to accounts published in January covering the 2016/17 year ending 30 April 2017, the firm increased turnover by 9.6% to £51.7m, with operating profits jumping 46% to almost £11.2m.
The profit attributable to the member with the largest entitlement to profit was £550,000, up from £350,000 in 2016.