Lawyers at CMS will be able to count hours spent on 'innovative' work towards their billable hours target, the global firm announced today in the legal sector's latest attempt to ape Silicon Valley culture.
The top 10 global firm said its 'innovation hours' scheme has been designed to reward efforts targeted at improving the business and enhancing client service. It was inspired by #hacks, the firm's 'ideas sharing portal'.
Projects will need to have a clear business benefit that 'goes aboves and beyond the innovation activity expected of everyone under CMS' performance framework', be within sensible time and cost boundaries, and be within budget.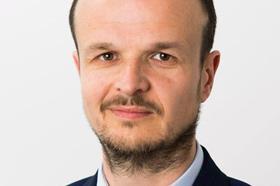 Stephen Millar, managing partner, said: 'We've had overwhelming engagement from our people following the launch of #hacks and have seen first-hand that nurturing innovation pays dividends. We want to build a culture of innovation across CMS that is practical, accessible and valued. A big part of this is encouraging and recognising the effort that everyone puts into making things better.
'Innovation Hours is an investment in this central component of our culture, bringing with it a welcome update on what billed hours targets represent for the firm.'
John Craske, head of innovation and legal operations at CMS UK, said Innovation Hours offered a new way 'to recognise the valuable time it takes to turn an idea into reality'.