A specialist regulator hopes to take a larger share of the conveyancing market away from the Solicitors Regulation Authority's grip, announcing a strategy to become the 'regulator of choice' for property lawyers by 2022.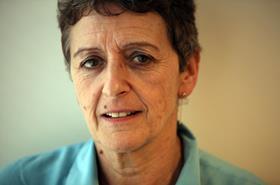 Unveiling strategic objectives for the next four years, Dame Janet Paraskeva, chair of the Council for Licensed Conveyancers and a former chief executive of the Law Society, said there is an important role in the legal market for a specialist regulator 'as an alternative to the generalist regulators'.
The SRA regulates 10,400 law firms and 130,000 solicitors in England and Wales. The CLC currently regulates 233 practices, which includes 61 alternative business structures. Of the 1,335 individual licence holders, 1,263 are licensed for conveyancing only, 68 for probate and conveyancing, and four for probate only. Some of the individual licence holders work in firms regulated by the SRA or in-house.
The CLC says successfully delivering its 2014-2017 strategy has established a 'strong platform' enabling the council to 'look to deepen and enrich' its regulatory approach. The council says it explored 'the potential and demand' to broaden its remit. However, following consultation and research, it has decided to remain focused on conveyancing and probate services.
The council's strategic objectives for the next four years are to: empower consumers to make informed choices about conveyancing and probate lawyers; adapt regulation to a changing market; and become the regulator of choice in its specialist areas. In 2022, it wants to be regarded by lenders and government agencies as a 'valued partner in maintaining the integrity of the property market and combating fraud', and wants to be chosen by legal tech providers to develop new sector tools.
To make its vision a reality, the council says it will need to increase resources. However, the council is confident it can do so 'without increasing the financial burden on the regulated community'. The council has already committed to cutting fees when it can.
Last year the SRA announced plans to change its indemnity insurance rules to make it easier for firms to switch regulator. Crispin Passmore, SRA executive director for policy, said at the time that the change would encourage a 'modern, competitive market that provides affordable and accessible services for the public and businesses'.
National property law conference 2018
We are pleased to announce that the annual National property law conference will take place on Wednesday 10 October 2018 at the Law Society in London.
This year's conference will address the key issues affecting residential and commercial practices including the impact of Dreamvar, new regulations around anti-money laundering as well as leasehold and commonhold reform.