A north-east council has announced it is the first local authority in the north to trade its legal services and is hoping to take advantage of its 'significant reputation' in the education sector to become a competitive threat to other legal services ventures.
North Yorkshire County Council says First North Law will support the council's commercial growth and its expanding portfolio of services offered to external markets, including initiatives in education, waste disposal, broadband, information governance and auditing, and property. The council was granted an alternative business structure licence to set up the commercial venture in June last year.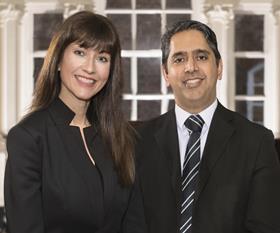 First North Law will be headed by Barry Khan, the council's assistant chief executive for legal and democratic services, and Hilary Irving, head of legal (people services). It will provide services in education and schools law, adult and children social care, employment law, debt recovery, information law, governance, commercial and procurement services, business and environment services, highways maintenance and flooding.
Khan said: 'We believe other private and public bodies, including the voluntary sector, will benefit from having a trusted and extremely competitive-priced law firm at their disposal. The creation of this company will allow us to provide our expertise to schools across the UK at a very competitive price. We have a long history of working with schools and a significant reputation in the education sector in North Yorkshire; we have dedicated resources targeting the needs of schools and provide a range of flexible packages designed to meet our customers' requirements.'
County councillor David Chance, North Yorkshire's executive member for legal services, said: 'We intend to use the wide-ranging knowledge and expertise built up over many years by our legal team to offer an excellent commercial service for the benefit of both our customers and taxpayers.'