The Crown Prosecution Service has been sending letters to victims of crime and getting names wrong, according to a report by inspectors, who have also criticised the agency for not showing enough empathy.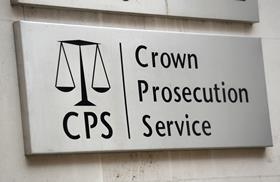 HM Crown Prosecution Service Inspectorate looked at 200 letters sent by Victim Liaison Units, which were set up by the CPS in 2014 to ensure victims are provided with 'high quality, timely, effective and empathetic letters'.
The inspectorate's report, published today, found some 'very good letters'. However, 'far too many included simple mistakes that would be likely to undermine the confidence of the person receiving the letter. Simple errors such as spelling, the wrong form of address and the incorrect name of the recipient were common'.
Inspectors found 87 out of 187 letters did not include a level of empathy expected given the circumstances of the case.
Commenting on the report, HM chief inspector Kevin McGinty said: 'Victims of crime should be treated sympathetically by the CPS and this includes ensuring that they are given the right information about decisions made about their case and that the information should be given in way that can be understood and which shows respect and empathy.'
On a positive note, inspectors were 'impressed by the care and enthusiasm' of staff in the unit: 'In a number of areas it was apparent that staff were keen to deliver the best service they could for victims and demonstrated an absolute commitment to the CPS priority of offering a quality service'.
The report lists nine issues that the CPS should address, including a more effective quality assurance process to ensure letters do not contain 'simple' mistakes. It should also re-circulate and reinforce guidance on how the timeliness of complaints should be accounted for, setting out clear terms when the 'clock starts' for complaints that are received outside of usual business hours.
Responding to the report, a CPS spokesperson said: 'Victims of crime deserve to be treated with respect, dignity and empathy and we are sorry the quality of our letters has not met the expected standard in every case. We are committed to communicating quickly, compassionately and clearly with victims and have already started putting urgent improvements in place including refreshed guidance. We are also reviewing our complaints procedure.'
The spokesperson said the CPS is 'encouraged the report noted the care and enthusiasm of our staff working in dedicated victim liaison units who are keen to deliver the best service'.