Big four accountancy firm Deloitte today confirmed it will join its fellow heavyweights with a move into legal services. The firm has previously rejected the option of expanding into the UK legal sector but has now announced plans to branch out.
As an alternative business structure, Deloitte will provide managed services such as automated document review and contract management, and will provide consulting services to help in-house legal departments to exploit new technology.
Deloitte will also extend its existing legal services in employment law, tax litigation and immigration.
Matt Ellis, managing partner for tax and legal at Deloitte, said the aim is not to replicate a traditional legal practice but instead to initiate a different approach.
'We're planning to use our technology and advisory skills to transform legal services and help address many of the challenges lawyers, whether in practice or in-house, are facing in today's increasingly complex legal environment,' said Ellis. 'By automating repetitive processes and completing routine tasks in a fraction of the time, lawyers will be able to spend more time on specialist areas.'
New services will be on offer early this year and Deloitte will apply for an alternative business structure licence. The company says it is 'investing in new staff' but has not given a figure for how many lawyers will be recruited.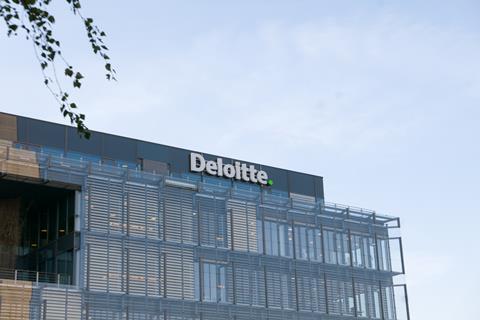 Deloitte Global will start a complementary legal management consulting business in 10 countries, comprising a team of more than 100 professionals.
The company's 2016 survey of in-house legal departments found that 62% of legal counsel, general counsel and business leaders wanted to significantly review and transform the way in which their legal function operated.
Deloitte joins fellow big four competitors in trying to tap into the legal services market and potentially replace traditional law firms. PwC legal services has 17 partners, 31 directors and a 350-strong team in total, based in London, Belfast, Birmingham, Leeds and Manchester, with plans confirmed last year for further growth. KPMG and EY have also expanded into the legal market through alternative business structures.