Listed international firm DWF has stripped back its operations in Australia after predicting a loss of between £3m and £4m in the country this year.
The firm reported to the London Stock Exchange today that it has decided to close offices in Melbourne, Sydney and Newcastle, leaving only its Brisbane office and three connected services offices. It expects the closures will result in 85 employees and 14 partners leaving the business. Damien van Brunschot will continue to lead the Australian business and will join the group's executive board from 1 May.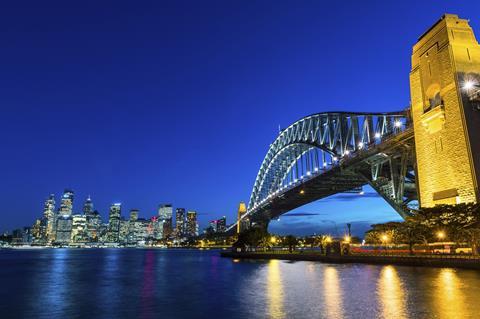 Sir Nigel Knowles, who took over last year as DWF's chief executive, said: 'It is never easy making decisions like this, but rationalising our Australian operations is about focusing our investment resources on areas aligned to group strategy and priority sectors and clients, something that we have done very successfully in Dubai and elsewhere. I am confident that we will continue to grow our global operations in the future.'
DWF told the market that irrespective of the action being taken in Australia, financial performance for this year continues to improve, with results expected to be at least in line with expectations.
Knowles added: 'As we approach our FY21 year end in April, we remain confident in our performance and have seen strong activity levels in our third quarter ending in January, and are enjoying a busy start to our fourth quarter. We therefore continue to view the future with confidence.'
DWF Group shares rose by 6.15% to 82.8p on the announcement.
Market analysts today said the changes in Australia will create a leaner business focused on institutional clients and core sectors, describing the current valuation as 'attractive' for investors seeking a good return.
In notes published today, analysts working for investment banks Stifel and Zeus Capital said: 'These actions demonstrate the current management team are proactively addressing under-performing parts of the business, with focus on profitability rather than top-line growth. The Australian rationalisation should remove a key profit drag for the group, supporting further profit growth in FY22E.'