Every employee at a south-west firm operating a share ownership model is set to share an £800,000 bonus pot.
Stephens Scown LLP confirmed today each participating employee is to receive more than £3,000, no matter their position in the firm.
Under the scheme, profits over a minimum threshold go into a pool, with half retained by the firm and half shared out equally among all participating staff members. The scheme is based around the employee ownership model most famously used by retail giant John Lewis.
In May the firm announced growth of 8% for the year ended April 2017, with fee income rising to £19.285m.
The scheme, dubbed 'Scownership' by staff, is available for all employees six months after their probation period. Although it was only introduced in May 2016 and so not officially in place last year, the bonus payments were brought forward as if they were.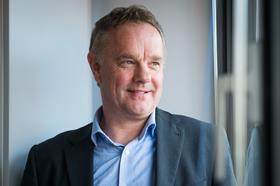 Robert Camp (pictured), Stephens Scown's managing partner, said: 'Everyone at the firm makes an equal contribution, so it is only fair that everyone gets an equal share of our profits – regardless of job title or perceived seniority.
'Our move to employee ownership was not easy because of the regulation around law firms, however we have never looked back. It has been great for retaining and attracting talent, and instilling a sense of us all being in this together – something which is passed on to our clients through ever improving client engagement.'
Stephens Scown has more than 290 staff, including more than 50 partners, across its offices in Exeter, Truro and St Austell.
According to the firm, it was the largest firm to have implemented such a scheme.